Viju Khote and Kishore Pradhan in SAM house
By SAMPURN
Monday, November 30, 2009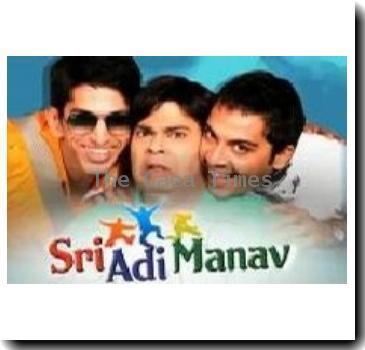 Yes! you have read it right that two veteran actors, Viju Khote and Kishore Pradhan are heading towards in Shree Adi Manav (SAB TV). The coming episode will spot these actors in a very hilarious role making the audience laugh. The viewers will see these biggies after along time and that too in a new avatar!
Our close source from the production informs, " Viju Khote and Kishore Pradhan are going to essay the role of Shree's dada and Adi's nana respectively who are childhood friends.Instead of friends, childhood enemies describes them well."
Elaborating on the episode, source informs, "They both once plan to come and visit SAM house at the same time. But as they both are opponent it becomes difficult for three of them to manage these two oldies together. Thus, they plan to keep both nana and dada away from each other with out informing them about each other presence."
We called Adi (Vrajesh), he informs, " It is very pleasuring to act with such veterans and the episode will be soon tele casted. Our audience will definitely love this episode"
Audience, get glued to your television sets to enjoy the the duo along with Shree, Adi and Manav!
-Tejashree Bhopatkar /Sampurn Media