Megyn Kelly Poses For GQ
By Madhusmita, Gaea News Network
Tuesday, November 23, 2010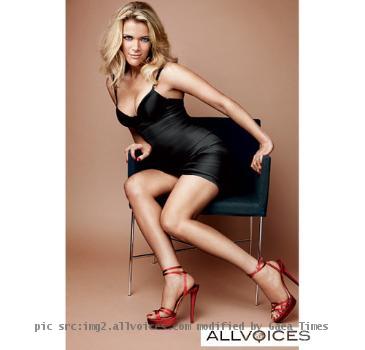 more images
LOS ANGELES (GaeaTimes.com)- "America Live" host Megyn Kelly has stripped down in the December issue of GQ magazine. The GQ magazine will also feature her interview where she spoke about her career, her likes, her diets etc. The anchor has decided to strip down a little for Greg Veis' article titled: "She Reports, We Decided She's Hot".
Megyn Kelly's GQ fire has caused stir among the media outlets and people. The photos are already on the internet and hence people are scrambling on web to get a glimpse of those steamy photos of news anchor. The GQ magazine says that Megyn Kelly is "abhorred" by the "left" and "adored" by the right. The magazine calls Megyn Kelly as the face of the network. Megyn Kelly, in her candid interview said that when she is called "hot", she does not find it insulting and but she knows where to draw the line. She said that she enjoys the compliments from her fans in her social networking site but when someone comments something outrageous or bad, she deletes that comments immediately.
In her interview for GQ, Megyn Kelly said that she feels a woman's face is scrutinized to its maximum when she is in visual medium. In her statement she referred to all the woman who are in the show business and about herself, she said that "being called attractive" does not bother her. She said that she enjoys the compliments. About her camera-friendly shape she said that she eats healthy food, works out properly to stay fit. The Fox-news anchor previously announced that she is pregnant with her second child.