Megyn Kelly In "The Howard Stern Show"
By Priyanka Roy Chowdhury, Gaea News Network
Thursday, April 22, 2010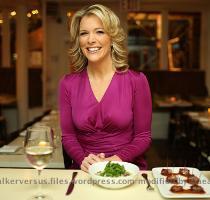 more images
LOS ANGELES (GaeaTimes.com)- Megyn Kelly was the invited guest for the radio talk show "The Howard Stern Show" on Tuesday and the FOX news anchor's interview and revelation in the show has left many fans stunned. Like every Howard Stern show, this week's show was also able to attract the attention of the listeners who remained near their radio sets to listen to Howard Stern play his old tricks with Megyn Kelly, to get things out of the anchor and put her in an odd position.
Megyn Kelly had to face some of the most embarrassing questions from the radio show host and anchor Howard Stern. He made her reveal some of her personal physical details on air. While Megyn Kelly was able to avoid answering some of the intrusive questions asked by Howard Stern, the anchor had to submit to some. The show raised many eyebrows when Megyn Kelly was asked to play the "Marry, F*ck, Kill" game in the "Howard Stern Show". She agreed to it without knowing perhaps what was in store for her as she was asked to pick between Bill O'Reilly, Glenn Beck, and Sean Hannity. All the three are popular hosts of FOX News Channel which made the situation more interesting and embarrassing. Megyn Kelly replied that she would have sex with Bill O'Reilly, marry Sean Hannity and Kill Glenn Beck.
Though the show took an embarrassing turn with the question, there is no doubt that Megyn Kelly received enough media attention. Since the show was aired, the Megyn Kelly- Howard Stern interview has been searched by thousands of people who have missed it live on air.