|
Entertainment
|
|
|
|
|
|
|
|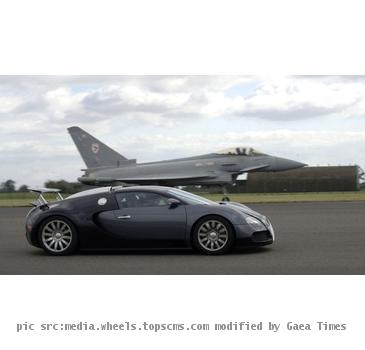 BERLIN, GERMANY (GaeaTimes.com)- Owning a powerful Sport sedan or SUV is something and getting the chance to drive the car at its maximum speed are two different things.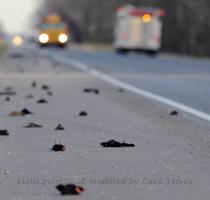 LABARRE (GaeaTimes.com)- After Arkansas, it was time for the poor birds of Louisiana, to follow the same fate.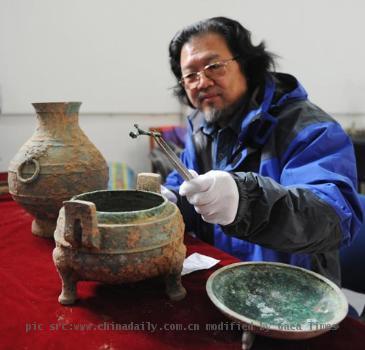 SHAANXI, CHINA (GaeaTimes.com) -- According to State Media reports, Chinese archaeologists have discovered what they believe is a 2,400 year old pot of 'soup' within a sealed bronze cooking vessel.
Entertainment
Madonna crashed Drakes set and forced a kiss on Drake at Coachella.
MUMBAI - After veteran character artist A.K.
Older News
S
M
T
W
T
F
S
22
23
24
25
26
27
28
29
30
31
1
2
3
4
5
6
7
8
9
10
11
12
13
14
15
16
17
18
BANGALORE - The England-Ireland cricket World Cup clash here Wednesday may not be as hyped as Sunday's India-England tie, yet the Chinnaswamy stadium is expected to have a good turnout.
COLOMBO - Scoreboard of Kenya's innings against Sri Lanka in their World Group A match here Tuesday: Kenya: Maurice Ouma lbw b Kulasekara 1 Seren Waters lbw b Malinga 3 Collins Obuya b Malinga 52 David Obuya c Samaraweera b Muralitharan 51 Steve Tikolo c Dilshan b Mathews 7 Tanmay Mishra lbw b Malinga 0 Jimmy Kamande run out (Silva) 1 Nehemiah Odhiambo not out 8 Peter Ongondo b Malinga 0 Shem Ngoche b Malinga 0 Elijah Otieno b Malinga 0 Extras: (b-1, lb-6, w-9, nb-3) 19 Total: (all out in 43.4 overs) 142 Fall of wickets: 1-4 (Ouma, 1.2 overs), 2-8 (Waters, 2.1), 3-102 (CO Obuya, 31.4), 4-120 (Tikolo, 36.2), 5-127 (DO Obuya, 40.1), 6-128 (Kamande, 41.1), 7-137 (Mishra, 41.6), 8-137 (Ongondo, 43.1), 9-137 (Ngoche, 43.2), 10-142 (Otieno, 43.4) Bowling: Lasith Malinga 7.4-0-38-6 Nuwan Kulasekara 9-1-18-1 Angelo Mathews 7-0-20-1 Ajantha Mendis 9-2-23-0 Muttiah Muralitharan 8-0-24-1 Chamara Silva 3-0-12-0 Toss: Kenya, who chose to bat Umpires: Tony Hill (New Zealand)and Shavir Tarapore (India) TV umpire: Ian Gould (England) Match referee: Chris Broad (England)
The unique itches of an Entrepreneur, Independent Professional and Small Business owners, problems so specific to his business only he will understand and appreciate - the growing pains coupled with wearing too many crucial hats at the same time, how to provide top-notch customer service with few or even zero staff, how to respond rapidly to inbound leads and increase conversion, how to ensure not a single communication, be it through Phone call, SMS or Email, remains unresponded, how to manage your day better and more efficiently and be constantly aware of the financial health and progress of your business.
The results of the RBI Repo (Additional)/ Reverse Repo auction held today is as under: Amount (face value in ` crore) Item 3 days Reverse Repo Auction (Sale of securities by RBI) 3 days Repo Auction (Purchase of securities by RBI) 7.50% Fixed Rate 8.50% Fixed Rare 1.
Release Time: For Immediate Release On Saturday, December 17, 2011, the President signed into law: H.J.Res.95, which makes further continuing appropriations for fiscal year 2012, through December 23, 2011, and for other purposes.
Release Time: For Immediate Release James S.