Madonna Makes out with Drake, Forced him to Kiss on Stage at Coacchella!
By angsuman, Gaea News Network
Monday, April 13, 2015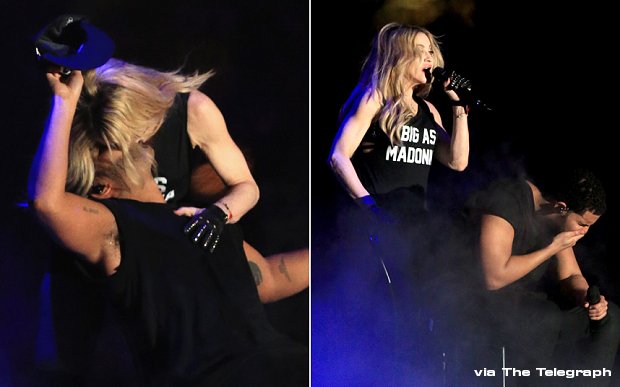 Madonna crashed Drakes set and forced a kiss on Drake at Coachella. While Madonna's dream came true, Drake is definitely not happy!
Drake appeared horrified and disgusted. Madonna (full name: Madonna Louise Ciccone ) aged, 56, made out with Drake, who is exactly half her age ( and fit to be her son even! ) and obviously without his consent. What would you do, if faced with the same situation as Drake? Do you think it was appropriate?
Aubrey Drake Graham, who records under the name Drake, is a Canadian singer, songwriter, and actor. He was born in Toronto, Ontario.