Marvin Sease Passes Away
By Naiwrita Sinha, Gaea News Network
Wednesday, February 9, 2011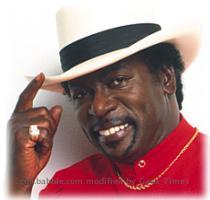 VICKSBURG (GaeaTimes.com)- With the death of Marvin Sease, the blues community lost one more legend. The blues legend breathed his last on February 8, in Vicksburg, Mississippi at the age of the 64. The singer passed away due to pneumonia just eight days prior to his 65 birthday on February 16. Born in Blackville, South Carolina Marvin Sease had a musical career for more than forty years which dates back to his teenage days when he used to perform as a gospel singer.
Even though Marvin Sease in his lifetime never achieved immense world-wide success, he remained a cult figure in the blues community with his voice. His singing career initially started with his joining a gospel group in Charleston named Five Gospel Crowns. After spending some time in the group, at the age of 20 he decided to come to New York City where he ended up forming a band named Sease which also comprised of his three own brothers. Unfortunately, the band failed to establish a mark, as a result of which it got dissolved within the next few years. The singer, however, did not give up, instead ended up performing at the Casablanca club in Brooklyn, from where he got access to several opportunities. Soon he released his songs "Ghetto Man" and "Candy Licker" which received a warm response from the music lovers.
The popularity of these two songs were so huge that it made Marvin Sease a big name in the South. Even though the songs could not be played on the radio due to their racy lyrics but they made him earn the top position on the Billboard charts for his album "Marvin Sease". The singer was expected to perform at a series of events towards the end of his month including at the Greensboro Blues Festival and Cincinnati Blues Festival.