Raveena, Karisma to appear on 'Kitchen Champion 3′ (TV Snippets)
By IANS
Thursday, August 26, 2010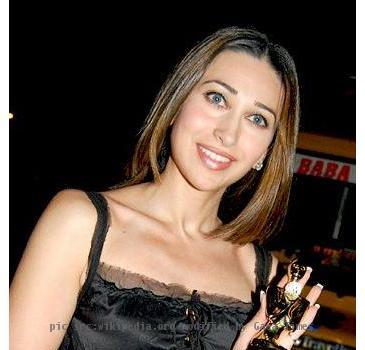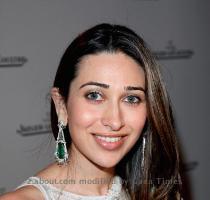 NEW DELHI - Bollywood divas Raveena Tondon and Karisma Kapoor along with a few other actresses will show off their culinary skills on the third season of "Kitchen Champion" that went on air last week.
The show, which comes on Colors channel, will see these celebs teaming up with other women participants and act as their guide.
On the show, the tasks will range from making interesting salads, innovative uses of household ingredients, instant snacks and exotic coolers.
"After tasting success with the first two seasons of the innovative cooking reality show, we decided to launch the third season. Season three will see viewers as participants who will battle it out in the kitchen with support from a Bollywood celebrity each week," said Ashvini Yardi, programming head, Colors channel.
Prachi Desai has already appeared on the show.
Hosted by Ronit Roy, "Kitchen Champion 3″ is a noon show and comes Monday to Friday.
-*-
Dharmendra gets nostalgic on 'Chhote Ustaad'
Veteran actor Dharmendra was overwhelmed when he met his "Sholay" co-stars Viju Khote and Asrani after 35 years on music reality show "Chhote Ustaad".
Filmmaker Ramesh Sippy also accompanied the trio at the show that comes on Star Plus.
The 74-year-old got nostalgic as the contestants performed to the hit songs "Mehbooba O Mehbooba", "Jab tak hai jaan", "Yeh dosti" and "Koi haseena jab" from the film and said it reminded him of the places and time spent shooting the film.
He couldn't contain his excitement when contestants Satinder and Shahid performed to "Main jat yamla pagla deewana" from his 1975 film "Pratigya". He even got on to the stage and did some of his trade mark moves.
"Chhote Ustaad" comes every Saturday-Sunday.
-*-
Parul Chauhan makes an appearance on 'Sajan Re Jhoot Mat Bolo'
"Bidaai" fame actress Parul Chauhan will make an appearance on "Sajan Re Jhoot Mat Bolo" and says shooting for the comedy show was great fun.
"It was very entertaining to shoot with the cast. I got to dance on one of my favourite tracks 'Mere haathon mein Nau nau chudiyan hai' and I had a ball shooting the wedding sequence," said Parul.
In the upcoming episodes the entire family is making preparations for Preeti and Pankaj's wedding. Apoorva (Sumeet Raghavan) and Maria (Vandana Gupte) have a surprise for Preeti. They invite her old school friend Raagini aka Parul for the wedding.
Apoorva insists that Raagini perform for Preeti's wedding. She dances on "Mere haathon mein nau nau chudiyaan hai" and sets the tone for Preeti's wedding.
"It's very interesting for the viewers as they will get to see the entire snapshot of the show through a parody of 15-16 songs. Also I have sung two-three songs in the show such as 'Chalti ka naam gaadi', 'Kaali kaali aankhen' from 'Baazigar', and a song from 'Krrish'," said Sumeet.
"The viewers who have started seeing the show late will get a peek into the lives of each character," he added.
"Sajan Re Jhooth Mat Bolo" comes at 9 p.m. Monday to Thursday on SAB TV.