Himesh Releases The Music Album Of Kajraare
By SAMPURN
Wednesday, June 2, 2010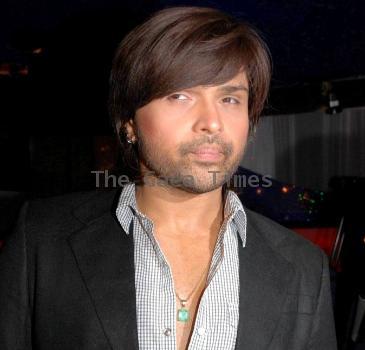 June 2, 2010 (Sampurn Wire): Himesh Reshammiya is back with a bang. This time as a composer, singer and actor with his latest movie Kajraare. The music of the upcoming film was released recently and regaled the audiences with its musical extravaganza.
Although Himesh has failed to prove his mettle as an actor, the music of all his films have scored big so far. The songs of his debut film Aap Kaa Surroor was a great hit which encouraged the composer to start scoring music for only those films where he is seen as an actor too.
Himesh is also playing the lead role in Kajraare and has composed music for a fantastic collection of seven unique songs which are sure to be a hit. Sunidhi Chauhan has given a trendy rendition of the modern and loveable beats in the title song 'Kajra Kajra Kajraare', which takes all of 5 minutes.
Himesh Reshammiya, the composer of some of the largest selling albums, has created the finest soundtracks for this movie directed by Pooja Bhatt. The film is about a lover who tries to save his girl from an international terrorist.
Apart from Sunidhi, Shreya Ghosal and Harshdeep Kaur have also lent their voice to the songs. Himesh will be seen singing in his signature style for the title track of 'Kajraare'. The fans are also going to get good music this season courtesy the 'Rabba Luck Barsa' number. The album includes two other beautiful tracks, 'Aafreen' and 'Teriyan Meriyan'.
Of these two, 'Aafreen' is very soothing and reflects the excellent composition of Reshammiya. The audience is likely to love the duet 'Sanu Guzara Zamana' by Himesh Reshammiya and Sunidhi Chauhan, which will be a treat to the ears. In addition, the track 'Tujhe Dekh Ke Armaan Jaage' of the album has a folk base, which starts slowly but is sure to draw your attention as it proceeds.
The album has a blend of good music with emotional lyrics, which again justifies Himesh's credibility as an excellent music composer.
The tracks of the Kajraare album have already started making it to the top.
We do hope that the album creates history for HImesh and his film Kajraare.
-Sampurn Wire