Himesh Celebrates Mom's Birthday; Gung Ho About 'Kajraare'
By SAMPURN
Wednesday, June 30, 2010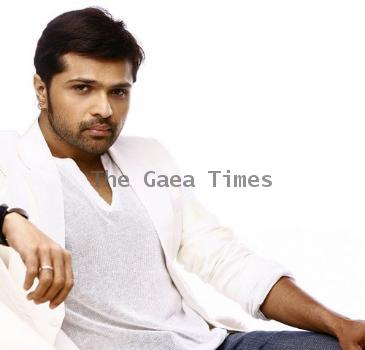 June 30, 2010 (Sampurn Wire): Yesterday was the birthday of Himesh Reshammiya's mom, Mrs. Madhu Reshammiya. However, this was not the sole reason for his celebrations. There are a couple of added milestones that make him happy. First and foremost, this was the day exactly two years back when Himesh was accepted as an actor, courtesy the roaring reception that his debut flick 'Aap Kaa Surroor - The Moviee' had received at the box office. Secondly, the music of his newest release, 'Kajraare', has found a good response coming its way, something which is leading to all around celebrations at the Reshammiya household.
Says a close friend of Himesh who was a part of the celebrations, "For bhai, 29th June has always held a special place in his heart. It is his mother's birthday and this is the reason why his debut film was also planned for release on the same date. Also, even though he has lost weight over the last few years courtesy a strict dieting schedule, he breaks all rules when it comes to his mother's birthday. She specialises in making 'Kajul Katli', a sweet delicacy, and bhai doesn't mind indulging in it all through this special day. This year it was no different."
Meanwhile, Himesh is now gearing up for the promotion and release of 'Kajraare', his next film as an actor. The music of the film was released around a month ago and the well tuned songs have started finding popularity. With more than a month to go before the film releases (on 6th August), there is still a huge window open for the promotion of each of its seven songs. A romantic musical, it is a Pooja Bhatt directed film which is written by Mahesh Bhatt.
Naturally, Bhatt Sr. is happy with the response that the film has seen on far. On Twitter, he was reported as commenting that "Kajraare' boasts of sensation and truly new music'. Also, the 'music has become truly popular and a big revenue earner from digital and CD sales'.
While Himesh is still not willing to make any announcements from the roof tops, he would certainly be hoping that after a music thriller like 'Aap Kaa Surroor', he goes on to make a similar impact with 'Kajraare' which belongs to the same genre.
"Well, my mom's birthday is a good enough celebratory moment for me. As for 'Kajraare' , well, we have worked very sincerely on both the music as well as the film. Let's hope for the best", says Himesh.
Yes, we will!
–Joginder Tuteja/ Sampurn Wire