'Kajraare' music an overdose of Himesh Reshammiya (IANS Music Review)
By Ruchika Kher, IANS
Sunday, June 6, 2010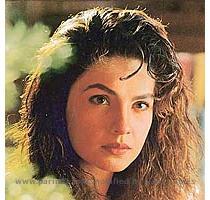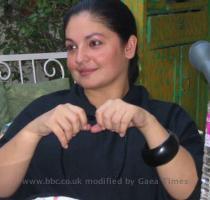 Film: "Kajraare"; Music Director: Himesh Reshammiya; Lyricist: Sameer; Singers: Himesh Reshammiya, Sunidhi Chauhan, Harshdeep Kaur and Shreya Ghoshal; Rating: * 1/2
The music of "Kajraare" is very unlike the soundtrack of films directed by Pooja Bhatt. It suffers from an overdose of composer-singer-actor Himesh Reshammiya's presence. He has not only acted in the film but also composed and sung all the songs.
The album offers seven originals and four remixes.
It opens with the title track "Kajra kajra kajraare" sung by Himesh and Sunidhi Chauhan. Himesh sings the romantic number, which is high on beats, in his signature style. There is nothing engaging about the song and hence it falls flat.
It has a remixed version called the party mix.
Next is "Rabba luck barsa" and Himesh goes solo in this. With uninspiring lyrics and mediocre composition and rendition, the love song can be described as an average number.
This too has a party mix.
Then there is "Afreen" for which Himesh and Harshdeep go behind the mike. There is an Indian flavour to the song but it offers nothing fresh to attract listeners. Himesh fails to create any magic through this slow number sung on a high pitch.
Up next is a song with a folk touch. "Tujhe dekh ke armaan jage", which has been crooned by Shreya Ghoshal along with Himesh, starts with minimal background music, but later the orchestration picks up. Lyrics are average and the composition uninteresting. No luck with this track too.
"Teriyan meriyan" begins with a soft prelude. Once again Himesh sings it with Shreya. This one too is very Indian in its approach, but quite boring. Himesh hasn't gone that extra mile to make the song interesting.
"Woh lamha phir se jeena hai" is a fast- paced, high on beats track. It's very similar to the other songs in the album. It also has remixed version.
Finally, there is "Sanu guzara zamana", a song with a Punjabi touch. This poignant track has a heard before feeling and is sung by Sunidhi and Himesh again.
This one has a lounge mix attached to it.
On the whole, the music of "Kajraare" has nothing extraordinary to offer. Himesh has stuck to his signature style, making all the songs sound very similar.