Himeshs Affair!
By SAMPURN
Saturday, August 14, 2010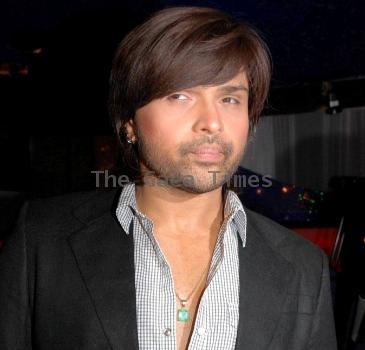 August 14, 2010 (Sampurn Wire): Himesh Reshammiya has recently proclaimed that no one from his family has any objections regarding the 'other woman' in his life. Himesh has two women in his life just like Salman's dad, Salim Khan.
If we go back in time, we will see that Salim Khan married actress Helen in spite of being married to Salma, Salman's mother. Salma had no objections and her kids addressed their step mom as Helen Aunty. They loved and respected her completely.
The new lady in Himesh's life is TV actress Sonia Kapoor and reportedly, they have been 'together' since 2006. In the last four years, he has somehow managed to make sure that his 'close friend' was welcomed and loved as a family friend by his family comprising his wife Komal, son Swayam and his parents Vipin and Madhu.
Sonia reportedly also frequents Himesh's Lokhandwala flat, which had initially upset his wife and son. Komal has voiced her opinions about the whole deal, while Swayam has been revolting ever since. He has made his dislike for Sonia pretty evident.
It is also said that Himesh and Sonia went to Sri Lanka on the New Year's Eve and he has bore all the expenses. He also has been recommending her to all his producer-director buddies, and hopes that his family would accept her as soon as possible.
–Sampurn Wire