Himesh Gets A Unique Gift On His Birthday
By SAMPURN
Saturday, July 24, 2010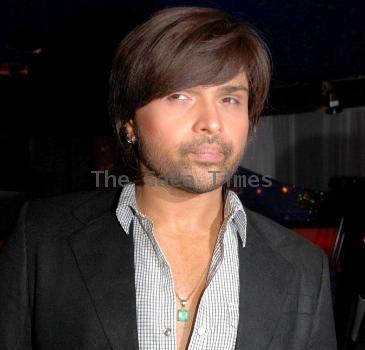 July 24, 2010 (Sampurn Wire): It was Himesh Reshammiya's birthday yesterday and the man hasn't stopped smiling even as a day has passed by. Reason being that he managed to convince his parents to compose and sing a song that would be primarily a 'family only' affair. Titled 'Taara Vina', the song is in Gujarati and while Himesh's dad Vipin Reshammiya would be composing it, he would also be coming behind the mike along with wife Madhu Reshammiya to sing it.
Informs a relative of Reshammiyas, "Himesh's dad Vipin and mom Madhu have given him a very unique birthday gift yesterday by agreeing to sing a song for him. Very few know that Himesh's parents can sing very well. Himesh is aware about how 'Taara Vina' will sound like once the final copy is out. It is already his favourite".
However, Reshammiyas are not looking at making the song public. Known for coming up with 8–12 songs in each of his albums, whether film or non-film, one would have expected Himesh to use the composition for one of his upcoming assignments. However, there is no plan for that as Himesh wants to keep the song close to his heart rather than exposing it to the world.
"There is an emotional attachment that Himesh has with the song", continues his relative, "He is sure that the song will never be used for any commercial purpose. It's as simple as that".
Meanwhile, for Himesh too it was an emotional exercise to convince his parents. He says, "It was especially difficult to convince my mother since she is very shy by nature. However, this was something that I wanted as a birthday gift so she couldn't refuse. Now that she has consented, I couldn't have been happier".
– Joginder Tuteja/Sampurn Wire