Will Himesh, Hashmi Take To Fear Factor?
By SAMPURN
Wednesday, July 21, 2010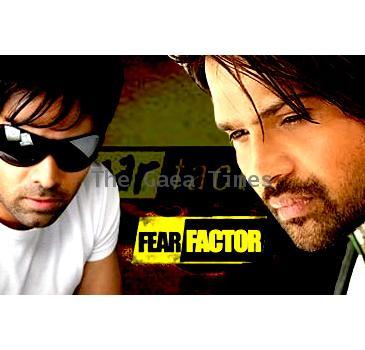 July 21, 2010 (Sampurn Wire): The cricketers are out as Colors chases 13 hunks from different fields for 'Fear Factor – Khatron Ke Khiladi', special edition. Himesh Reshammiya and Emraan Hashmi may not quite be hunks, but if they agree, the duo is likely to be most celebrated names from a list that contains forlorn hunks such as Milind Soman, Sonu Sood and Dino Morea.
According to sources, Colors is very keen to have Himesh Reshammiya and Emraan Hashmi on the show. That latter shouldn't have much problems with his dates as Hashmi hasn't signed for any new film after 'Once Upon a Time in Mumbaai, that releases this month end. Himesh too has competed his work on Ishq Unplugged. The big bucks might lure him to the show. Other names who have approached are that of Rock On director Abhishek Kapoor, Dino Morea, Sonu Sood, Manjot Singh, and Milind Soman.
Earlier, Australian cricketer Brett Lee was the only cricketer who was said to have given his nod for the show. He might well figure in the show unless cricket Australia doesn't consider him for selection. Lee has already announced his retirement from Test cricket, and with Shaun Tait back into the Australian one-day side, Lee might just call it quits, and take up 'Fear Factor'.
The 13 hunks will be travelling to Brazil in early August, and the show is likely to launch in September. Whoever shows up now, but there's no denying that the show has lost its sheen with the cricketers pulling out.
–Mayur Lookhar/ Sampurn Wire