Miley Cyrus Turns Heads With Her New Role In LOL
By SAMPURN
Saturday, August 28, 2010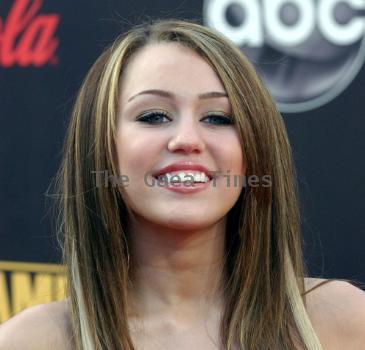 August 28, 2010 (Sampurn Wire): Miley Cyrus, the 17-year old singer is not the little girl from Hannah Montana anymore and she wants the whole world to know that. The singer/actor has started working on a new movie LOL: Laughing Out Loud', where she will do a bunch of grown up stuff. According to the leaked script it was confirmed that Miley's character will smoke pot, lose her virginity and French kiss two women.
Looks like Miley is having a self styled competition to outdo all the other little women of Hollywood like, Hillary Duff, Dakota Fanning and Lindsay Lohan. Previously she has pole danced on an ice cream cart, kissed a girl over Live TV. If all this was not enough, she has also appeared near naked in Vanity Fair.
The controversy surrounding her upcoming movie has generated a lot of publicity in the last couple of days. Well, everything is not hunky dory as well, with all her bad-girl antiques; Miley might be driving away those innocent little girls who look up to her as a role model. To be absolutely clear, a large chunk of Miley's income comes from her young fans. Although Cyrus's camp is pretty business minded and they are certainly approaching the wrong demographics with the bare-dare stunts.
– Sampurn Wire