Michael Jackson: Factual Biography
By SAMPURN
Friday, June 26, 2009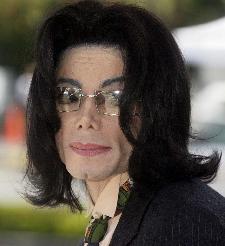 Everything you ever wanted to know about Michael Jackson.
Michael Jackson - Date of Birth -29 August 1958, Gary, Indiana, USA / Date of Death 25 June 2009, Los Angeles, California, USA
Birth Name- Michael Joseph Jackson
Nickname- The Gloved One / Wacko Jacko/ Jacko/ King Of Pop / MJ
Height- 5′ 10″ (1.78 m)
American superstar Michael Jackson was born in Gary, Indiana in 1958 and has been entertaining audiences nearly his entire life.
His father, Joseph Jackson, had been a guitarist but was forced to give up his musical ambitions following his marriage to Katherine (Scruse). Together they prodded their growing family's musical interests at home.
By the early 60s the older boys Jackie, Tito and Jermaine had begun performing around the city; by 1964 Michael and Marlon had joined in.
A musical prodigy, Michael's singing and dancing talents were amazingly mature and he soon became the dominant voice and focus of "The Jackson 5."
An opening act for such soul groups as the O-Jays and James Brown, it was Gladys Knight (not Diana Ross) who officially brought the group to Berry Gordy's attention, and by 1969 the boys were producing back-to-back chartbusting hits as Motown artists.
As a product of the 70s, the boys had emerged as one of the most accomplished black pop/soul vocal groups in music history, successfully evolving from a Temptations-like group act to a disco phenomenon.
Solo success for Michael was inevitable, and by the 80s he had become infinitely more popular than his brotherly group. Record sales consistently orbited, culminating in the biggest-selling album of all time, "Thriller." A TV natural, he ventured rather uneasily into films, such as playing the Scarecrow in The Wiz (1978), but had better luck with elaborate music videos.
In the 90s the down side as an 80s pop phenomenon began to show. Michael grew terribly child-like and introverted by his celebrity.
A rather timorous, androgynous figure to begin with, his physical appearance began to change drastically and his behavior grew alarmingly bizarre, making him a consistent target for scandal-making, despite his numerous charitable acts.
Two brief marriages — one to Elvis Presley's daughter Lisa Marie Presley — were forged and two children produced by his second wife during that time, but the purposes were obviously image oriented. Despite it all, Michael Jackson's skills as a singer, dancer, writer and businessman are unparalleled, and it is these prodigious talents that will ultimately prevail over the extremely negative aspects of his seriously troubled life.
Spouse
Debbie Rowe (15 November 1996 - 8 October 1999) (divorced) 2 children
Lisa Marie Presley (26 May 1994 - 18 January 1996) (divorced)
Trade Mark- The Moonwalk./ Single sequined white glove./ He always wears white socks with black shoes./ Says "Hee Hee" in many of his songs/ High-pitched voice.
Through his "Heal the World" Foundation, Jackson spearheaded airlifts of food and medical supplies to war-torn Sarajevo, instituted mentoring, immunization and drug-abuse education programs and paid for a Hungarian child's liver transplant.
Second child, daughter Paris Michael Katherine Jackson, is born. [3 April 1998]
Wife, Rowe, gave birth to a son in Beverly Hills, named Prince Michael Jackson Jr. [13 February 1997]
Macaulay Culkin is godfather to his two eldest children.
Married Lisa Marie Presley in La Vega, Dominican Republic, by Judge Hugo Francisco Alvarez Perez. Witnesses present were Thomas Keough and Eve Darling (Lisa Marie's ex-brother-in-law and his wife, ex-sister-in-law). [26 May 1994]
Shares with Carlos Santana and Norah Jones the record for most Grammys won in one year, with eight in 1984.
First solo artist to generate four top ten hits on the Billboard charts on one album with "Off the Wall."
First artist to generate seven top ten hits (USA) on one album with "Thriller."
Only artist in history to generate five #1 hits (USA) from one album with "Bad."
With Lionel Richie, co-wrote the song "We Are the World," and was one of its performers.
His 1982 album "Thriller" is the biggest selling album of all time, with confirmed sales of over 47 million copies worldwide.
His 1991 album "Dangerous" is second to "Thriller" as the biggest selling album of all time, with over 20 million copies sold worldwide.
His 1987 album "BAD" is third to "Thriller" as the biggest selling album of all time, with 20 million copies sold worldwide.
Brother of (in this order) Rebbie Jackson, Jackie Jackson, Tito Jackson, Jermaine Jackson, La Toya Jackson, Marlon Jackson, Randy Jackson and Janet Jackson.
Copied his moon walk after mime Marcel Marceau in "walk-against-the- wind" pantomime techniques.
Wrote and recorded a song called "On the Line", produced by Kenneth 'Babyface' Edmonds, for the film Get on the Bus (1996) that was not included on the soundtrack for the film.
The name of his 2700-acre ranch near Santa Ynez, California, is Neverland Valley Ranch. It contains Jackson's house, an amusement park co-designed by Macaulay Culkin, a private theater and dance stage, and exotic animals.
Michael Jackson dated Brooke Shields.
He is being sued by two former financial advisors for $25 million over alleged unpaid expenses. Jackson denies owing them anything. [9 September 2001]
Claims to have a skin disease called vitiligo.
Was a Jehovah's Witness.
Uncle of Jermaine Jackson II, Valencia Jackson, Brittany Jackson, Marlon Jackson Jr., Stevanna Jackson.
His estate contains a child's mini coaster, Zipper, Bumper cars, Merry go round, octopus, Giant slide and rocking dragon.. There is also a full size basketball court, water wars section (for water gun fights) 2 Trains, (one steam train) and a zoo where he has various exotic animals including elephants, giraffes, alligators, a tiger and even an Anaconda.
He does not own the right to the entire Beatles catalogue. For example, the family of the late George Harrison own songs he wrote, including "Something," and Sony music owns 50% of the catalogue after Jackson sold it to them because he needed the money.
Son of Katherine Jackson, and Joe Jackson.
Inducted into the Rock and Roll Hall of Fame in 2001 (as a solo artist).
Inducted into the Rock and Roll Hall of Fame in 1997 (as a member of the Jackson 5).
Jackson shocked his fans when he dangled his third child, infant Prince Michael II, over a balcony on the fourth floor of a Berlin, Germany hotel for all hovering fans to see. He later stated that he made "a terrible mistake." [November 2002]
Starting with Black or White (1991) (V), Jackson and his record company refer to his music videos, before or since, as "short films," never "videos".
Has his look-alike puppet in the French show "Les guignols de l'info" (1988).
Father of Prince Michael Jackson I, Prince Michael Jackson II, and Paris Jackson.
Is the godfather of Michael Gibb, son of Bee Gees frontman Barry Gibb.
He and his lawyer, Mark Geragos, sued jet charter company XtraJet for invasion of privacy. The firm allegedly installed hidden cameras to tape the two's confidential attorney-client conversations. A California judge has barred the firm from releasing or selling any footage it may have obtained. [25 November 2003]
In 2002 had planned to produce and star in the movie "The Nightmares of Edgar Allan Poe", about the last years of writer Edgar Allan Poe. He was to star as the famed 19th century author (who was Caucasian), and had written music for the film as well.
For a charity event held at the Neverland Ranch in September 2003, for the first time ever, he invited an artist from the outside to perform there. It was Yannick Harrison, also known as Jay Kid, from Denmark that performed a number of his interpretations of Michael Jackson songs for the specially invited guests.
Has sold 170 million albums worldwide.
Was present at the private funeral service for Maurice Gibb.
He was voted the 35th Greatest Artist of all time in Rock 'n' Roll by Rolling Stone.
His favourite "Beatles' song is "Come Together" - his version of the song is on "History - Past, Present and Future."
Was found not guilty on ten counts of child molestation on 13 June 2005 due to lack of evidence.
Ranked #11 in VH1's list of the "100 Greatest Kid Stars" with his brothers as the Jackson Five
He was (along with Tito Jackson) co-best man at Liza Minnelli's and David Gest's wedding.
Tatum O'Neal, was Jackson's first girlfriend and allegedly his first real love.
His hit song "Bad" from 1987 was initially supposed to be a duet with fellow 80's superstar Prince. Prince said in an interview that he did not wish to sing the line "Your butt is mine".
Ex-brother-in-law of James DeBarge.
President Ronald Reagan wanted to award a special White House medal to Jackson, Bob Hope and the late John Wayne in 1984. However, future Chief Justice of the Supreme Court John Roberts advised against the proposal, saying the award was too much for a pop singer.
Received a Presidential Humanitarian Award from President Reagan at the White House in May 1984, in recognition of Jackson's contribution to the government's campaign against drunk driving. "Beat It" was used in television advertisements.
Jackson joined Chris Tucker, Tony Bennett, former president Bill Clinton and members of the Democratic National Committee at Harlem's Apollo Theatre in New York for a concert fundraiser. Tucker co-hosted the event with actress Cicely Tyson, while Rubén Blades, k.d. lang and Bennett performed. Jackson sang a medley of songs that included "Black or White" and "Smooth Criminal," and was joined by Jane's Addiction guitarist and former Red Hot Chili Pepper Dave Navarro for a portion of his set. (24 April 2002)
Attended a memorial service for the late actor Marlon Brando in August 2004, along with Warren Beatty, Jack Nicholson and Sean Penn.
Addressed the Oxford Union on the subject of child welfare and his new initiative "Heal the Kids". (6 March 2001)
Was asked to write and perform the songs for Batman (1989), but had to turn it down due to his concert commitments.
In January 2000 Jackson announced he was considering retiring from the music industry, citing his weariness at publicity as a reason.
In 1997, Jackson released an album of new material coupled with remixes of hit singles from the "HIStory" album titled "Blood on the Dance Floor: HIStory in the Mix". He dedicated the album to his friend Sir Elton John, who had helped him through his addiction to prescribed painkillers. It went on to sell 6 million copies worldwide, making it the biggest selling remix album of all time.
His album "HIStory: Past, Present and Future - Book I" has sold 16 million copies worldwide since its release in 1995, making it the biggest selling multiple-disc album of all time.
His 2001 album "Invincible" sold 8 million copies worldwide.
In January 1993 Jackson performed during the halftime show at Super Bowl XXVII. It drew the largest viewing audience in the history of American television.
In a move named by Jackson's advisers as "refinancing," it was announced in April 2006 that Jackson had struck a deal with Sony and Fortress investments. In the deal Sony may be allowed to take control of half of Jackson's 50% stake in Sony/ ATV Music Publishing (worth an estimated $1 billion) which Jackson co-owns.
Winner of the Brit Award for International Male in 1989.
Winner of the British Phonographic Industry Award for International Solo Artist in 1988.
Winner of the British Phonographic Industry Award for International Solo Artist in 1984.
Was a frequent guest at the infamous "Studio 54″
On 27 May 2006, Jackson accepted a Legend Award at MTV Japan's VMA Awards in Tokyo. It was his first public appearance since being found not guilty in his child molestation trial almost a year earlier. The award was honoring his influence and impact in music videos over the past 25 years.
Despite a number of surgeons' claims that Jackson has undergone multiple nasal surgeries as well as a forehead lift, thinned lips and cheekbone surgery, Jackson wrote in his 1988 autobiography "Moon Walk" that he only had two rhinoplastic surgeries and the surgical creation of a cleft in his chin, while attributing puberty and diet to the noticeable change in the structure of his face.
Jackson hired film director Martin Scorsese to direct the video for the "Bad" album's title track. When the 18-minute music video debuted on television, it sparked a great deal of controversy as it was apparent that Jackson's appearance had changed dramatically. Although Jackson's skin color had been a medium- brown color for the entire duration of his youth, his skin had gradually become paler since 1982, and had now become a light brown color. This was now so noticeable that the entire press took out widespread coverage on it and claimed that Jackson had bleached his own skin. In 1993 Jackson claimed that his changing skin color is due to a skin disorder vitiligo whilst on "The Oprah Winfrey Show" (1986).
Performed at the ball for President Bill Clinton's first inauguration on 20 January 1993.
"Michael Jackson: The Ultimate Collection", his third greatest hits package in less than ten years, sold 250,000 copies worldwide following its release in October 2004.
"The Essential Michael Jackson", another greatest hits package, debuted at a surprisingly high Number 2 on the UK charts and sold 200,000 copies within five months. In the United States it only reached Number 96 and soon disappeared.
Recorded an anti-war song about the US invasion of Iraq, "We've Had Enough", which was included on his greatest hits package "Michael Jackson: The Ultimate Collection".
His greatest hits compilation "Michael Jackson: Number Ones" sold 6 million copies worldwide following its release in November 2003, peaking at Number 1 in most countries except the United States. It had been planned at the last minute after "Resurrection", a follow-up to his 2001 album "Invincible", was canceled.
Fortress Investment Group foreclosed and took possession of Jackson's half- interest in the Sony/ATV Music Publishing company, estimated to be worth $1 billion, as well as the entire MiJac Music Publishing company. (December 2005)
Promotional videos of his songs directed by, among others, John Landis and John Singleton have cost more than some motion pictures.
Paid $1.5 million in 1999 for the Best Picture Oscar awarded to David O. Selznick for Gone with the Wind (1939).
Announced his intention to record a charity single dedicated to the victims of Hurricane Katrina entitled, "I Have This Dream". Ciara, Snoop Dogg, R. Kelly, Keyshia Cole, James Ingram, Michael Jackson's brother Jermaine Jackson, Shanice, the Shirley Caesar and The O'Jays all supposedly lent their voices to the charity song. At the time, Jackson's spokesperson, Raymone K. Bain, said the list of performers included Mary J. Blige, 'Missy 'Misdemeanor' Elliott', Jay-Z, James Brown and Lenny Kravitz. All of these artists later appeared to be no longer participating. More than a year later, the Katrina Charity Single remains unreleased. (13 September 2005)
He is a close friend of the former child star Mark Lester, and is godfather to his children.
Former son-in-law of Elvis Presley and Priscilla Presley.
Is spoofed in Eminem's music video "Just lose it"
Jackson was fired from Two Seas Records, with whom he had signed a recording contract in April 2006 for one album. The album had been set for a fall 2007 release. (September 2006)
California state authorities ordered Jackson to close the Neverland Ranch and fined him more than $100,000 for failing to pay the staff there or maintain proper insurance. (March 2006).
When Jackson and his brothers performed in England in the early 1970s, he asked to meet actor Mark Lester. "He wanted to meet someone who had a similar background, a child star," Lester said. The result has been a lifelong friendship.
Presented with an "Artist of the decade" award by Elizabeth Taylor in 1989, proclaiming him "the true king of pop, rock and soul".
Ordered to pay Debbie Rowe $60,000 for legal fees in their battle for custody over of their two children. Los Angeles Judge Robert Schnider gave Jackson until 28 September to obey the order. Rowe had asked for $195,000, but the judge noted that she had received eight million dollars in the divorce. (6 September 2006).
Was reported to have attempted suicide in December 2005.
His 2001 album "Invincible" had incredibly low sales figures. Instead of blaming this on what was, by most fans and critics, considered mediocre music, he blamed his record label and industry executives, most notably the legendary producer Tommy Mottola, whom Jackson likened to Satan and accused of racism.
In October 2002 it was revealed by various international banks that Jackson was in financial debt into the tens of millions of dollars due to various unpaid loans.
Some of his favorite pastimes were water balloon fights and climbing trees. He wrote several songs sitting in his favorite tree at Neverland, which he called Giving Tree, because it was so inspiring.
Is portrayed by Alex Burrall and Jason Weaver in The Jacksons: An American Dream (1992) (TV).
Godmother of his daughter Paris Jackson is Elizabeth Taylor.
Godmother of his son Prince Michael Jackson I is Elizabeth Taylor.
Godfather of Nicole Richie.
Besides being godfather to Michael's first child Prince Michael Jackson I, Macaulay Culkin is also godfather to Jackson's daughter Paris Jackson.
Did not tour America after the BAD tour in 1987.
Received a Special Award for a Generation at the Brit Awards in 1996.
Received the World Music Award for world's best-selling album of all time, "Thriller", at the Monte Carlo Sporting Club, on 8 May 1996.
Received the Diamond Award for selling more than 100 million albums at the World Music Awards in London on 15 November 2006.
Ended more than a year of speculation by buying the British music publishing company ATV Music for a reported £34 million ($50 million) in August 1985. The company owned 40,000 songs, including the Northern Songs catalog which contained all The Beatles songs up to their Apple Days. Jackson outbid Coca-Cola, EMI, CBS (who thereafter looked after the catalog for Jackson) and a very disappointed Paul McCartney, who had originally tried to buy Northern Songs for £21 million ($35 million) in 1981 and then later - again unsuccessfully - in conjunction with Yoko Ono.
1st May 2001: His video for "Thriller" was voted at #1 by VH1 on their countdown of the Top 100 Greatest Videos Of All Time. At #2 was "Like A Prayer" by Madonna.
Won a poll of superstars to have his image on a stamp issued by the Virgin Islands in July 1985. He asked that the Virgin Islands donated all revenue (the stamps were priced between 60 cents and $1.50) to welfare and education.
Disappointed his fans by singing a few lines from "We Are the World", accompanied by a children's choir, after he had been rumored to perform his 1982 hit "Thriller" as a triumphant comeback at the World Music Awards at Earls Court, London. Jackson left the stage to audible boos from the audience - some of his fans had paid up to £500 a ticket to see him perform. (15 November 2006).
Filed complaints against the Independent Television Commission and the Broadcasting Standards Commission of the UK following the documentary Living with Michael Jackson: A Tonight Special (2003) (TV).
Held his first live concert in four years at Madison Square Garden, New York, in early September 2001. He was paid £10 million for two concerts.
Originally intended to begin his solo career when he turned eighteen in 1976, but financial problems forced him to remain with the Jackson Five, renaming themselves The Jacksons for legals reasons, until 1979.
While Jackson has claimed 104 million sales for his 1982 album "Thriller", the Guinness Book of World Records has put the figure at 51 million copies sold as of 2006.
A $10 million lawsuit filed by Jackson was dismissed by a US judge. The lawsuit was filed against a man from New Jersey who was allegedly in possession of items and memorabilia that Jackson claims were stolen. (14 January 2006).
In 1997 a survey declared Jackson the most famous person in the world, ahead of Pope John Paul II and then US President Bill Clinton.
It is clear in the opinion of a number of plastic surgeons that Jackson has undergone extensive plastic surgery and it may be said that he is hardly recognizable as the same person he was as an adolescent, but the effectiveness of his cosmetic surgery has been hotly debated.
He was the highest earning singer of 1988-1989, with $125 million from his worldwide "BAD" album tour.
He was thwarted in his bid to buy the remains of the Victorian "Elephant Man, John Meyrick, in June 1987. The London Medical College told Jackson he would not be allowed to buy it, no matter how much money he offered.
Honored by CBS as the "top selling act of the Eighties" in March 1990.
Jackson was seen by a record 500,000 people during his seven day stand at Wembley Stadium in July 1988.
Moonwalker (1988) was certified as the all-time top selling music video in March 1989.
Attended James Brown's funeral in Augusta, Georgia. (30 December 2006).
Inducted into the UK Music Hall of Fame for his outstanding contribution to British music and integral part of British music culture. [11 November 2004]
He returned to live in the United States on 24 December 2006, setting up residence in Las Vegas.
Has sold over 300 million records worldwide.
On 13 June 2003, the day after his neighbor and friend of 25 years Gregory Peck died, Jackson went to Peck's house to help his widow plan the memorial service. Peck had once publicly praised the singer as a model parent.
The music video for his song "Thriller" was with 13 minutes the longest music video ever, until this record was broken by The Streets with the video for the song "When You Wasn't Famous".
Jackson greeted thousands of US troops in a US army base south of Tokyo on 10 March 2007. About 3,000 troops and their family members gathered in a fitness center at Camp Zama. Jackson, after shaking hands with and thanking the troops personally for their service, spoke to the crowd gathered, saying, "Those of you in here today are some of the most special people in the world. It is because of you in here today, and others who so valiantly have given their lives to protect us, that we enjoy our freedom." Jackson also attended a ceremony at the camp for an army member being promoted and put a pin on his uniform.
At his peak, Jackson was reportedly worth around $700 million.
Inducted into the Songwriters Hall of Fame in 2002.
His 1979 debut solo album "Off the Wall" has sold around 20 million copies worldwide.
His 2001 album "Invincible" was his first full album of new material for ten years, since 1991's "Dangerous".
Fell out with Quincy Jones after the producer cut half the songs from his 1987 album "BAD". In a 2006 interview with "The Daily Telegraph" newspaper, Jones admitted he had not spoken to Jackson for years.
Diagnosed with lupus in 1984.
Claims to have given $300 million to charity, more than any other celebrity apart from Oprah Winfrey.
Former son-in-law of Priscilla Presley.
Childhood school friend of David Gest.
Attended the funeral of his close friend Ryan White in April 1990.
Longtime supporter of AIDS research.
In the early 1970s while still very young and a member of "The Jackson 5″, appeared on "The Dating Game" (1965). Roles were reversed; Michael asked questions and picked a date from three eligible "bachelorettes".
Is a fan of the Ultimate Fighting Championship.
A special 25th anniversary edition of his 1982 album "Thriller", entitled "Thriller 25″, sold an estimated 3 million copies worldwide.
He was awarded 2 Stars on the Hollywood Walk of Fame for Radio at 1541 Vine Street and for Recording at 6927 Hollywood Boulevard in Hollywood, California.
The Jacksons were awarded a Star on the Hollywood Walk of Fame for Recording at 1500 Vine Street in Hollywood, California.
Source: Sampurn
Filed under:
Actors Profile
,
Art and Culture
,
Hollywood
,
Trivia and Profile
Tags:
Cicely tyson
,
Debbie rowe
,
Diana ross
,
England
,
Jackson 5
,
Janet jackson
,
Jay-z
,
Jermaine jackson
,
Katherine jackson
,
Lisa marie presley
,
Michael Jackson
,
Mtv
,
Neverland ranch
,
Paul McCartney
,
Pop
,
Randy jackson
,
Ryan
,
Ryan white
,
Santa
,
Super bowl
,
Toya