Mazher Sayed becomes more evil in Rakt Sambandh!
By SAMPURN
Friday, September 10, 2010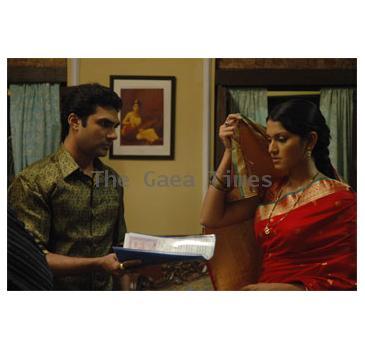 September 10, 2010 (Sampurn Wire): Mazher Sayed, known as Rohit of Rakt Sambandh, will become more evil in the upcoming episodes of the show. His character is going to be so wild and aggressive that he will hit his on screen wife Shraddha, played by Sonali Nikam.
Shraddha has lost her mangalsutra and Rohit is very angry to hear this. He is not in a mood to listen to anything; he thinks that his wife has committed huge crime by losing such expensive jewellery. He hits her and throws her out of his house. He warns her that he will not allow her to re-enter in the family until and unless she finds her Mangalsutra. Cynical Rohit then sits in the room alone and starts crying loudly.
Till now Mazher's character doesn't see his wife's face as an astrologer had told him that if he sees her face, bad times will come. Helpless, Shraddha starts searching for mangalsutra and there the big suspense behind it will get revealed when she will get to know who has stolen it from her.
Mazher tells TellyCafe.com, "The track is very interesting. I have never played such a wicked character in my career before. There is lot of drama which is going to open out"
– Monica Singh / Sampurn Wire