Ashitas Neck Spasm Becomes Serious!
By SAMPURN
Saturday, June 19, 2010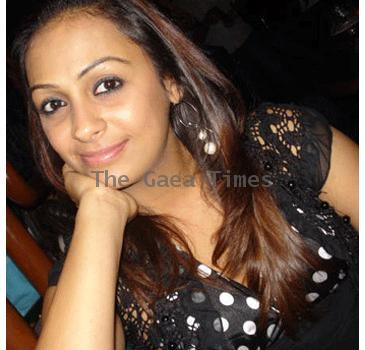 June 19, 2010 (Sampurn Wire):Ignoring a problem by putting it off can be very dangerous. Ashita Dhawan, Malti Bhabhi of 'Sapna Babul Ka Bidaai', realized it too late, when the pain from her sprained neck became excruciating. She had been totally ignoring it earlier as she went on with her work. She had to stop shooting for the last three days as the pain has now, rendered her almost immobile.
We called Ashita yesterday to inquire about her health but she couldn't converse with us and had to ask us to call her back. She has apparently seen light and has decided to do something about her neck pain now. She says, "The pain is increasing day by day as both massaging techniques and medications have failed to take effect. I had ignored it initially, thinking that it would pass, but it is persistent now."
So have you thought of taking precautions? "Yes, the pain is unbearable now and I am left with only one option that is acupressure therapy. I'll just have to opt for Chinese healing tactics if it fails as well. (Laughs)," explains Ashita.
The character of Malti Bhabhi is vital to the show and Ashita hopes to resume work soon. "I may resume shooting from tomorrow. Hope everything gets well soon," signs off Ashita.
We too, hope that you get rid with your neck spasm soon, Ashita!
–Tejashree Bhopatkar /Sampurn Wire