'The Greely Expedition' Aired On PBS
By Arnab Ghosh, Gaea News Network
Tuesday, February 1, 2011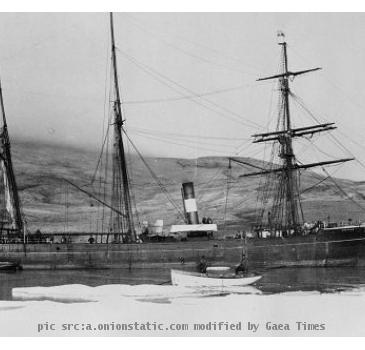 more images
LOS ANGELES (GaeaTimes.com)- "American Experience" the history-based documentary series of PBS deals with notable historic incidents of yesteryears. In the latest episode of the series the program The Greely Expedition was shown. The documentary is based on "Abandoned: The Story of the Greely Arctic Expedition 1881-1884″ written by Alden Todd. The book describes how one of the greatest scientific missions in the history of civilization deteriorated into a massive human tragedy that shook the nation. It was in 1881 that the team comprising of 25 members led by AdolphusGreely started for Lady Franklin Bay in Northern parts of Canada. The objective of the mission was to get scientific data on the little known region which was not invaded much by humans at that time. The team reached the place without much hassle but problem started in the next year when the relief ship failed to reach and a third ship was destroyed.
The Greely Expedition, the documentary shown on PBS shows what horrific tragedy the survivors had to go through before they were rescued. Only 6 from the team returned alive and tales of mutiny, starvation and cannibalism were spread by the media after their return. The documentary has been produced by Rob Rapley. The sources used in making it include a number of letters, diaries and photos.
The decision of Adolphus Greely the leader of the expedition to quit the remote Fort Conger amidst lack of food and freezing cold was later questioned by many. The documentary despite its short duration succeeds in bringing alive the tragedy on small screen and depicts the undying spirit of the survivors who returned to human habitat after a colossal struggle.