Sudesh Berry: The Family Patriarch
By Reema, Gaea News Network
Thursday, January 27, 2011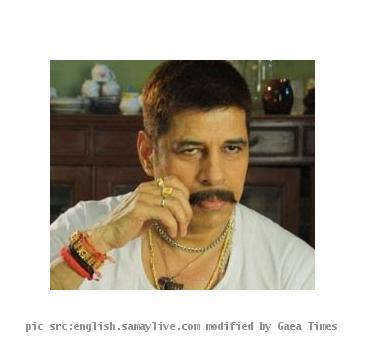 more images
MUMBAI, INDIA (GaeaTimes.com)- The current episode of "Maa Exchange" is featuring none other than the most popular "saas" of the Indian television, Apara Mehta. In this reality show, she has proved that even if she the most idealistic "saas", in the reel life, in her real life, she is not an equally efficient "bahu". This is because, she is failing to prove her worth as a mother in Sudesh Berry's patriarchal home, where all the rules are set by the family head, Sudesh Berry himself.
Apara Mehta hails from a very liberal family, but Sudesh Berry on the other hand, is a chauvinistic and dominating husband, who prefers to keep his wife under his thumb. Atleast that is what one would apparently conclude after watching the show. Where Sudesh Berry's wife is having a good time in Apara Mehta's liberal home, where she is being treated as the new boss and is being accepted warmly, the eight day stay is not being a bed of roses for Apara Mehta. Her temporary husband, Sudesh Berry is turning deaf ears to her, the moment she is coming up with a problem. To make the matter worse, his sister-in-law, who happens to be younger than Apara Mehta, is being least cooperating with her, and in a way mistreating her. Most of her new family members have openly refused to implement any rules set by the new "maa" in Sudesh Berry's family.
On the other hand, Sudesh Berry is happily continuing with his dominating disposition towards Apara Mehta and he does not mind if his sister-in-law behaves badly with the new family member. For the last eight days, Apara Mehta has been dealing with the dominating Sudesh Berry to failure, to get her first taste of chauvinism, patriarchy and unpopularity.
Filed under:
Bollywood
,
Celebrity Facts
,
Celebrity Wisdom
,
Entertainment
,
Lifestyle
,
Media
,
News and Gossips
,
TV Previews and Reviews
,
TV Show Synopsis
,
Television
,
World
Tags:
"Maa Exchange"
,
Apara Mehta
,
Sudesh Berry