Juliana Ramos' Car Accident Recounted In Audition
By Madhusmita, Gaea News Network
Thursday, January 27, 2011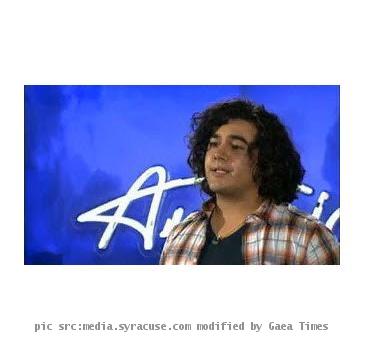 more images
LOS ANGELES (GaeaTimes.com)- The latest auditions for American Idol were held in Milwaukee in Chicago. As always, the city turned out a huge amount of singing talent. A total of 53 contestants from the city won the golden ticket, keeping well in line with what Nigel Lythgoe, the executive producer of the show, says about Milwaukee: that it is certainly the best city to hold American Idol additions. The auditions were replete with musical voices and antics of the contestants, but what really stood out in the crowd was the heartbreaking story of Juliana Ramos' car accident, narrated by her fiance Chris Medina, who went on to be one of the golden ticket winners.
The 26-year-old Milwaukee contestant recounted the tale of how his hopes were dashed two years back, in October, just a couple of months before he was all set to marry his girlfriend of six years, Juliana Ramos. He had proposed to her and she had accepted, but fate intervened in the form of a terrible car accident. Juliana Ramos went into coma, and even after she emerged, was left severely disabled with several fractures and huge trauma. At present, Chris Medina declared, the wedding is indefinitely on hold, and he is engaged in taking care of Juliana Ramos along with her mother. He assures that he never resents having to put his life on hold caring for a disabled girlfriend, saying that standing by her in tough times is the most natural course of action.
Chris Medina said that he still wears the ring he had proposed with before Juliana Ramos' car accident. The judges were moved, both by his tale and touching rendition of 'Breakeven.' He also brought his girlfriend on stage, seated in a wheelchair on the request of the judges.