'No Strings Attached': A Cold Romcom?
By Arnab Ghosh, Gaea News Network
Saturday, January 22, 2011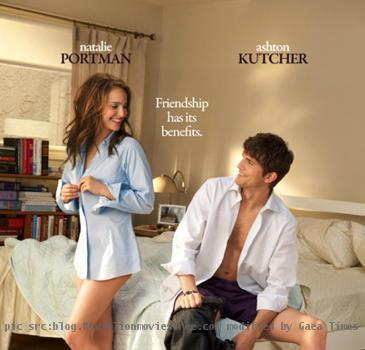 more images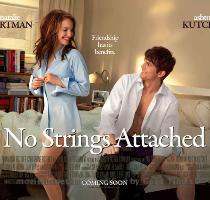 more images
LOS ANGELES (GaeaTimes.com)- 'No Strings Attached' the much awaited romcom produced by Paramount Pictures has hit the theaters and the industry analyst think it may trounce all other contenders to take the top slot at box office in the coming week. The critics have given the film mixed reception but it will gain from the recent golden globe win of Actress Natalie Portman and the clever marketing promotions of the producer. Starring Natalie Portman and Ashton Kutcher the movie explores the question that has puzzled psychologists for ages- "Can best friends, be sex friends"? The promos of the movie generated enough buzz showing the lead actors in a cozy position.
The film 'No Strings Attached' treads the same path of hits like "When Harry Met Sally" where the protagonists hook up and pretend not to have any deep feeling for each other, only to end up as a couple headed for the later. The movie is likable in parts but not as a whole owing to the way the character of Natalie Portman has been depicted. She is too much cold hearted and makes it hard fort the viewers to feel for her. While the suave and street smart character played by Ashton Kutcher shows signs of change and the viewers can relate to him as the plot progresses the same is not true for his lady love. She remains too cynical and romance-averse almost till the end.
The film 'No Strings Attached' also has a number of sub plots that could have been presented in a better way. The humor elements in the film may seem too cheeky for some viewers as well.