Peter Billingsley Produces "A Christmas Story: The Musical"
By Reema, Gaea News Network
Wednesday, December 22, 2010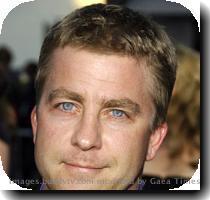 more images
LOS ANGELES (GaeaTimes.com)- Peter Billingsley is back again. This time, the prolific producer isn't producing a flick comprising of notable actors like Brad Pitt, Jennifer Aniston, Jon Favreau and Vince Vaughn. In fact he is rather going back to the memory lane and revive the 1983 flick, "A Christmas Story" into a musical. Yes, it is the same film, where the producer himself portrayed the role of Ralphie Parker, when he was just a nine year old boy. Now, he is 39, and has aptly taken the decision of taking a bigger responsibility by being its executive producer.
"A Christmas Story: The Musical" will play all through out December 30, at the 5th Avenue Theater. It has also appeared in 2009, Kansas City Repertory Theatre and then in Seattle in on Nov. 26. However, this is for the first time, he has been appointed as its executive producer. Peter Billingsley told a Hollywood reporter that he is very excited about getting the film on stage. The story and the characters of the flick has got some very "Exciting Ingredients", that according to him would fit really well to the world of musicals. "Leg Lamp Kickline!" with a musical twist is bound to be way more exciting than anything else for Christmas.
Ever since the news of the new musical came up, people have been super excited about it. All of them, who watched the flick as a child, and have now grown up into adults, knew that their children would miss out something really good if they were deprived of this movie. However, now it seems that Peter Billingsley has brought an end to their concern, as he too wanted the new generation to get a taste of the cult film in the form of "A Christmas Story: The Musical".
Filed under:
Art and Culture
,
Celebrity Facts
,
Celebrity Wisdom
,
Entertainment
,
Hollywood
,
Lifestyle
,
Media
,
News and Gossips
,
Performing Arts
,
Previews and Reviews
,
World
Tags:
"A Christmas Story"
,
5th Avenue Theater
,
"A Christmas Story: The Musical"
,
Bratt Bitt
,
California
,
Jennifer aniston
,
Jon favreau
,
Kansas City Repertory Theatre
,
Los Angeles
,
Peter Billingsley
,
United States