'The Craigslist Killer' Movie Review
By Tias, Gaea News Network
Tuesday, January 4, 2011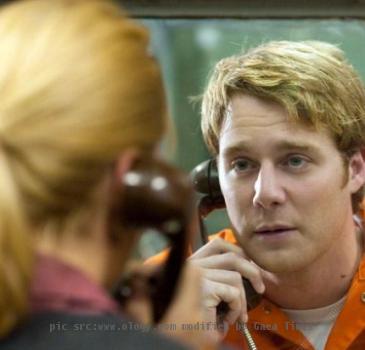 more images
LOS ANGELES, (GaeaTimes.com)- What could be more tragic when a girl gets murdered by her handsome husband, who she trusted more than her own self? This is exactly the case that took place in real life. The movie The Craigslist Killer is based on this very incident. The film was premiered om Monday at 9p.m. on Lifetime. The plot of the movie is that of a medical student named Philip Markoff, who studied in Boston University Medical Center. He was on the look out for women with whom he met, dated, humiliated and murdered at the end. This is the story of a serial killer.
The story has different angles from which it could be viewed. Other than the protagonist, there are two other characters, the protagonist's fiance, and the other victims. in such a case the story could be shown from either of the three perspectives, Philip Markoff's (Jake McDorman) viewpoint, Megan McAllister's point of view, and the view of other victims. There have been a few changes which have been made in the film so as to give it a realistic feel. In reality, Philip Markoff and Megan McAllister met each other when the two were medical students at Albany, in New York, but The Craigslist Killer has given a different location. University of California, Los Angeles has been shot as Boston University Medical Center, where the two are supposed to meet. The different locations have been a kind of distraction.
The perspectives of the killer as well as the perspective of the victim are mixed and incorporated in most movies. Though The Craigslist Killer has an all new perspective to share with its audience. The movie is from the point of view of Megan McAllister, fiance of the main protagonist. The movie shows the relationship between the couple and how their relationship takes a different turn with Philip Markoff's behavior.