'Tron Legacy': Reviews Are In
By Arnab Ghosh, Gaea News Network
Friday, December 17, 2010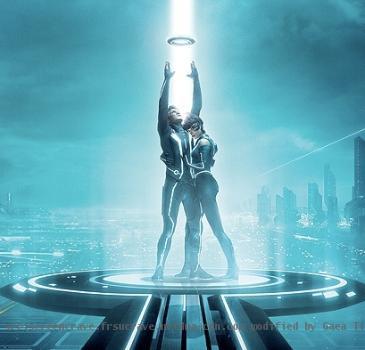 more images
LOS ANGELES (GaeaTimes.com)- Disney has come up with the sequel to the 1982 movie 'Tron' after a gap of 28 years. The first movie was not a huge box office success but it spawned a really successful video game afterwards. The film went on to become an all time classic later. The sequel to the film named 'Tron Legacy' is the story of a father and his son with glossy special effects and a captivating soundtrack thrown in. The return of Jeff Bridges aka Kevin Flynn is another attraction in the film. The director of the flick is Joseph Kosinski. The plot of the movie is rather interesting. Kevin Flynn is trapped in 'Tron' universe for over 20 years at the other end of a spectrum from Clu, his nemesis. Sam, his son has grown up and he stumbles upon an entrance to the Tron world where his farther is living. He tries to rescue his dad and helped by Quorra his buddy, the son undergoes a journey of a lifetime.
'Tron Legacy' shows the Cyber universe as more complex and advanced than what it was shown to be in the first film. The music quality in the movie is really top notch and the background scores in the action scenes are worth watching. The viewers who have already seen the first movie should not have trouble in relating to the sequel. However, those who did not see the first movie would not have much problem as well.
'Tron Legacy' is also strong on the visual effects department and the 3D technology used in its is also visually appealing. The character of Tron however could have been presented in a more detailed way.