CBS College Sports Declares Busy Schedule
By Madhusmita, Gaea News Network
Thursday, January 27, 2011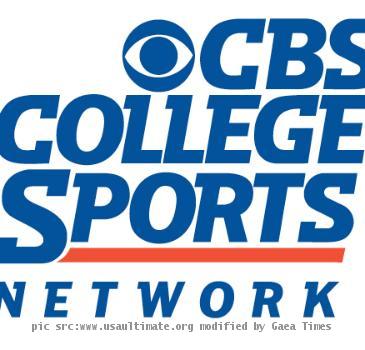 more images
LOS ANGELES (GaeaTimes.com)- CBS College Sports has a busy schedule ahead of them, at least in the months of April and May. The network has announced that it will be airing a number of major sports events during these two months. The most anticipated among these is certainly the Bucknell-Colgate Men's Lacrosse Championship. The network has announced that this particular game is going to be broadcast live on Apr 23, from 7 p.m., directly from the Colgate's Andy Karr Stadium in Hamilton in New York, where it is going to take place. Needless to say, the hype surrounding this particular game is huge, considering that both the teams have remained the undefeated champions in last season's regular season lacrosse matches, with Bucknell also leading the scoreboard with 18-0.
Besides these Patriotic League men's lacrosse games, CBS network is also venturing into women's sports, with CBS College Sports airing two of the regular season contests of the Patriotic League Women's Lacrosse. This is the first time that the contest is going to be aired on the channel, and a spokesperson says that the network is looking forward to gaining huge viewership for the same.
CBS College Sports is also all set to live broadcast several other games and tournaments. They have set in the pipeline tournaments like the North Carolina at Lehigh, Johns Hopkins at Army and Army at Navy. Needless to say, this packed schedule has created quite a buzz among sports fans, and the interest is whirring with searches for the complete schedule. The chart is available in the official site of the network, as well as on a number of other websites.
Filed under:
Entertainment
,
Hollywood
,
Previews and Reviews
,
TV Previews and Reviews
,
TV Show Synopsis
,
Television
,
World
Tags:
California
,
CBS College Sports
,
CBS Network
,
Colgate-Bucknell
,
Los Angeles
,
United States Of America