"Scoundrels" Premieres On ABC
By Naiwrita Sinha, Gaea News Network
Monday, June 21, 2010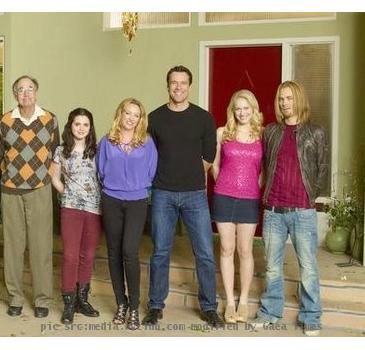 more images
LOS ANGELES (GaeaTimes.com)- "Scoundrels", the new summer series in ABC Network was premiered on Sunday, June 20, at 9 p.m. ET. The comedy drama is based on the New Zealand TV series "Outrageous Fortune" and yesterday's episode of "Scoundrels" received a mixed reaction from its viewers, as reported.
The dark intriguing comedy series "Scoundrels" is created by James Griffin and Rachel Lang and written by Lyn Greece an Richard Levine. Virginia Madsen, the "Sideways" star plays the role of doting mother Cheryl West who after her husband Wolf (David James Elliott) goes to prison for five years decides to set her family "straight", but the problem and dilemma with the situation arises as her family is accustomed to the criminal dealings and convincing them to shift to the right path will be something to watch out for in the next few episodes. Patrick Flueger plays the role of both Logan West and Cal West, Leven Rambin fits well in Heather West's role and Vanessa Marano plays Hope West's character.
"Scoundrels" TV series got into controversies before it was aired as David James Elliott replaced Neal McDonough and people questioned the shows quality. However, this controversy was resolved. The must watch about the series is how the children who are different from each other use their con skills to get their desired things and proves themselves as "Scoundrels". David James Elliot is back on television after a long time and the viewers are happy to see him. The comedy show "Scoundrels" had a good start and promises more fun, drama and laughter in its coming episodes.