Justin Biebers's Dad Identity Revealed
By Naiwrita Sinha, Gaea News Network
Tuesday, November 16, 2010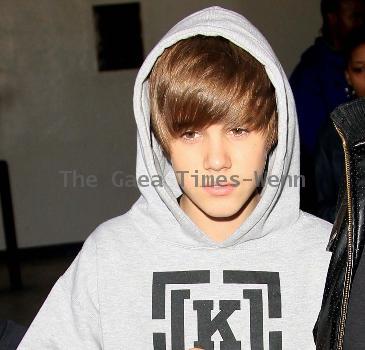 more images
LOS ANGELES (GaeaTimes.com)- Justin Bieber's dad has come to reveal his identity. It has been found out that the 16 year old Canadian pop star's father is a man named Jeremy Bieber. Jeremy Bieber now lives in Canada and has remarried after he split with Justin Bieber's mother. He has two young kids named Jaxon and Jazmyn who are Justin Bieber's step siblings.
Reports have come to reveal that Jeremy Bieber met Justin Bieber's mother, Pattie Mallette while they were both living at Stratford, Ontario in UK. Justin Bieber says that he shared a close bond with with his father while growing up, although he was raised mainly by his mother, Pattie Mallette. According to sources Pattie Mallette had become pregnant with Justin Bieber when she was just 18 years old and has all the raised the now famous crooner single handed. Justin Bieber says that he cherishes having many fond memories of his father when he was a kid. His dad was the one who taught him to play the guitar, drums, piano and trumpet.
The dad of the young rock singer seems quite confident about his son's talent and says that he knows Justin Bieber has got immense talent and will continue to stay in the field of music for a long time since he has already carved a place out for him. Both Justin Bieber and his dad share the same 'seagulls' tattoos which certainly highlights the cordial relation that the father-son duo still shares between themselves. This latest news about his personal life is surely going to act as a catalyst in his on going tour concert named "My World".