Justib Bieber Kisses Tourmate Jasmine Villegas in Public!!
By Turjo, Gaea News Network
Tuesday, October 26, 2010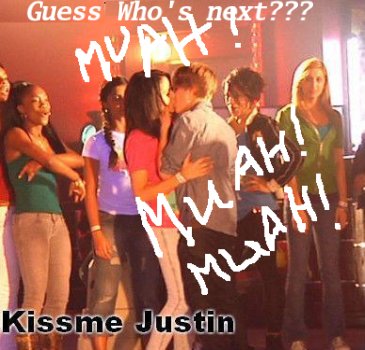 LOS ANGELES (GaeaTimes.com) — Girls, here is a bad news for you all. Justin Bieber has been caught red handed in public while he was busy kissing his tourmate Jasmine Villegas. And no, it doesn't look like it was some cheesy publicity stunt.
Yesterday TMZ magazine posted some juicy pictures which were entitled "Justin Bieber making out with a pretty famous chick in the back of a Honda!" The pictures shows Justin snogging Jasmine at the back of a mid-sized Japanese sedan. Phew!! Finally Justin has done something which a 16 year-old would normally do. Well, Kim Kardeshian is not all going to be happy about these photos. It seems Justin has chosen someone of his age this time to have an affair with.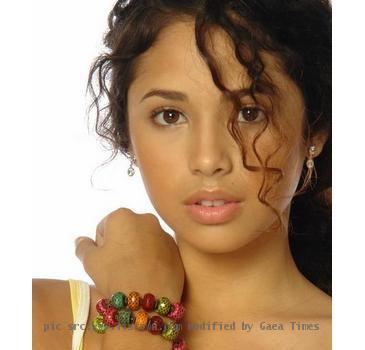 more images
Jasmine, 16, is currently the opening act on the Biebs' North American tour. Bieber fans might recognize her as the girl who caught the singer's eye in his 'Baby' music video. Prior to launching her music career, Jasmine was making guest appearances in shows such as Disney's 'She So Raven' and ABC's 'The Nine'. She also popped up in Kanye West's "Jesus Walks" video.
When asked about Jasmine in an interview Justin remarked that Jasmine has the prettiest legs he has ever seen. He also said that he especially likes the fact that even though she is from California, she knows the names of all of the Canadian provinces and their capitals. Bieber stated that he was thrilled to have Jasmine Villegas as his opening act. When asked if the rumors of his having a crush on Jasmine were true Bieber smiled and said that they are. Justin says that he likes Jasmine so much that he bought her a little puppy, which she named Justin…after Justin Timberlake. LOL!!
Now we can just hope that VIllegas doesn't suffer the wrath of all the Beliebers out there. What do you think? Will Bieber loose all his female fans due to this incident? Feel free to share your views with us.