Katie Holmes Might Have More Kids
By SAMPURN
Friday, September 10, 2010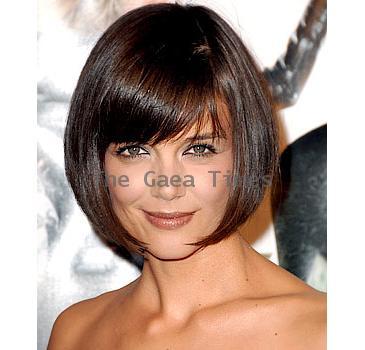 September 11, 2010 (Sampurn Wire): Katie Holmes is perhaps the luckiest woman on the face of this planet; if you don't know the reasons already, here you go. She is married to Tom Cruise, the couple is madly in love, they have a beautiful daughter Suri and both husband and wife have a great acting career.
In a recent interview, the 31-year-old actress said that even after 4 years of marriage, life with her superstar husband is still "really exciting". During the interview, Katie revealed that her husband is passionate about everything and that reflects in their personal lives as well. Although they have a nice life together, the celebrity couple keeps reminding themselves that they are incredibly lucky.
'The Romantics' star revealed that although her main focus is to take care of her 4-year-old daughter Suri, she is not averse to the idea of having more kids. Katie exclaimed that the couple might have more kids when the timing is perfect. Katie also revealed that since she was the youngest kid in her family with her closest sister being five years older to her, she felt pampered by all the grownups. Seems like Katie has planned something similar for her kids as well.
Katie surely understands that kids require a lot of attention and as a responsible mother she wants to be there for her kids. We wish all the best for the celebrity couple.
– Sampurn Wire