Tom Cruise dangles from world's tallest building for stunt scene
By ANI
Tuesday, November 2, 2010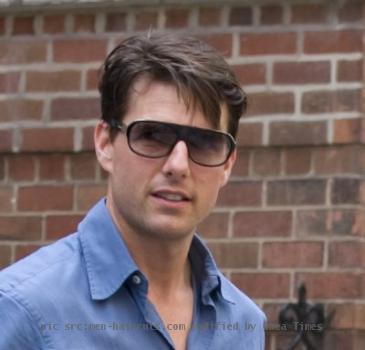 WASHINGTON - Hollywood hunk Tom Cruise risked his life by dangling almost 2,717 feet in the air near the top of skyscraper Burj Kahlifa, the tallest building in the world, while performing stunts for 'Mission: Impossible 4′ in Dubai over the weekend.
On Saturday, fans and photographers watched as the married father of three hung from a wire near the building's observation deck, which is 124 stories high, Usmagazine.com reports.
Clad in black, Cruise ran across the windows of the towers as nervous crewmembers looked on from nearby open windows, according to the Daily Mail.
"There's always that adrenalin before you do a stunt," the death-defying star said this past summer.
"I want to entertain the audience, and part of making these movies is doing my own stunts," he said.
The film in which Cruise plays agent Ethan Hunt hits theaters early next year. (ANI)