Justin Bieber Eyes The Grease And Meat
By Shaon, Gaea News Network
Monday, August 30, 2010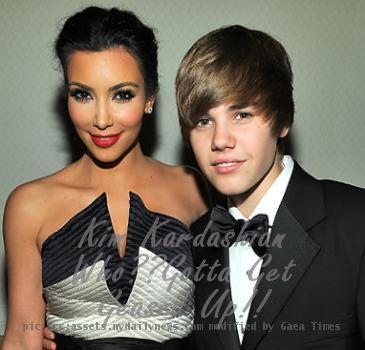 more images
LOS ANGELES(GaeaTimes.com) — Justin Bieber has his eyes set on big things, literally and figuratively. If the rumors are true and they always are, Justin is set for busy days and busier nights ahead of him. The 16 year old pop sensation can do no wrong at the moment.
In what could be the remake of the decade, Justin is a hot favorite to lead in the upcoming Grease remake alongside Miley Cyrus. the 1970 classic which propelled the then unknown John Travolta into super stardom may be Justin's first shot at the celluloid. He said that
It would be a lot of fun. It's been talked about a lot over the years but it would be awesome to play Danny.
Well that said Justin is enjoying the female attention from Hollywood. He recently posed for some racy shots with Kim Kardashian for Elle. But seems that he has outgrown that phase. Now he wants to be locked in a room with Katy Perry and Cheryl Cole. The 16 year old singer suggested that apart from a hug and kiss he would love to be the "meat in that sandwich". Sorry Kim you had your fun in the Bahamas sun, its time to move on as far as Justin is concerned you are yesterdays model.