Brad Pitt will be the narrator for Super Bowl film
By SAMPURN
Monday, August 30, 2010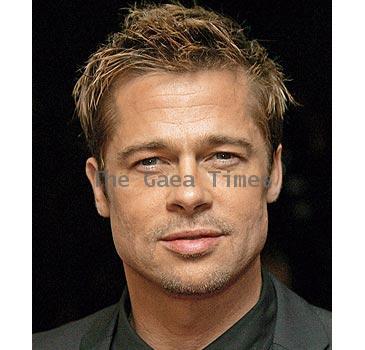 August 30, 2010 (Sampurn Wire): The Hollywood Hunk Brad Pitt will be the NFL's voice for the upcoming documentary on the New Orleans Saints Super Bowl victory. Brad Pitt has been voted the sexiest Man alive quite few times in the last couple of years and he is one of the most sought after actor in the industry as well.
The NFL film documentary 'America's Game: 2009 New Orleans Saints' will be made around the team's win over the Indianapolis Colts last February. The film will be premiered on the NFL Network at 9pm on Sept 8. The movie will be seen by the audience the night before Saints begin their defense of the coveted Super Bowl title.
It has been an NFL tradition to seek out a celebrity narrator for the annual Super Bowl documentary. Pitt was especially chosen for the job because he has done a lot for Hurricane Katrina victims of New Orleans. Pitt was among the first celebrities to spearhead the drive to rehabilitate the Katrina survivors.
Some of the past narrators of the documentary include Alec Baldwin, Morgan Freeman, Gene Hackman, Ed Harris, Martin Sheen, and Bruce Willis. Last Year's documentary was narrated by John Hamm, from the 'Mad Men' fame.
– Sampurn Wire