Ronni Chasen's Murder Investigation Continues
By Madhusmita, Gaea News Network
Saturday, November 20, 2010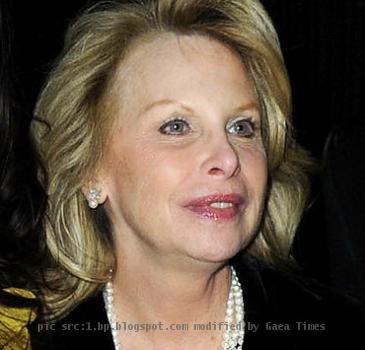 more images
LOS ANGELES (GaeaTimes.com)- American publicist Ronni Chasen, who represented Michael Douglas, Hans Zimmer and Mark Isham was shot dead late night earlier this week. The investigators are working around the clock to find the identity of the killer. Beverly Hills Mayor Jimmy Delshad, however, told that the murder seems to be pre-planned and the shooter was not in the street or sidewalk but was in an SUV.
Ronni Chasen died from shots being fired into her Mercedez-Benz while she was returning home from the premiere of the flick "Burlesque". The Mayor said that Ronni Chasen must have been "targeted" as a random killing does not happen this way. The investigators are of the opinion that the shots were fired from a high angle and it explains the reason why there were no bullet casings found near the scene. The police, however, found some pieces of glass in the crime scene which are possibly from Ronni Chasen's car window. Former FBI agent Brad Garrett said that the publicist was targeted. He said that given the profile of Ronni Chasen, somebody surely wanted to harm her.
However, the police is still investigating the whole matter and expect to find out the possible motive of killing. Beverly Hills Police Lt. Tony Lee said that the people are coming with all possible clues and the police is looking after every possible details to gather information. When asked if Ronni Chasen had any enemies, Lt. Tony Lee said that till now they have not received any information regarding this. He said that Ronni Chasen had left a voice message just before she was shot and this proves that she was unaware of her impending danger.