Secret revealed Love Ne Mila Di Jodi
By SAMPURN
Monday, December 21, 2009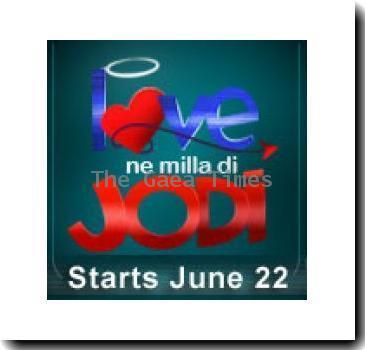 The romantic drama of 'Love Ne Mila De Jodi' (Star One) will soon see it's biggest twist yet in the coming episodes where all the misunderstandings in the lives of the lead protagonists will be cleared.
Our reliable source informs, "All the jodis from 'Love Ne…' will come to know the truth of their lives. As the story goes all the three brothers Prithvi (Gaurav Khanna), Sameer (Karan Thakkar) and Varun (Dishank Arora) are annoyed and therefore cheat three girls Damini (Chandana Sharma), Avni (Perneet Chauhan) and Roshni (Simran Kaur) respectively with their fake 'love drama' because according to them, the mom Ila Gujral (Sujata Sehgal) of these three girls is the one behind their dad's death. So the three brothers plan the love trap to take revenge."
"But after a long drama the truth will be revealed as all these three girls will come to know about the fake love of the boys and simultaneously all the three boys will know the exact reason behind their dad's death which will leave Ila Gujral innocent."
We called up Chanadana Sharma and she confirmed the news, "Yes, finally after a lot of rona-dhona all the dark secrets will be revealed and all the characters will take a deep sigh of relief. The shoot for the same has been done and will be telecast in the coming episodes."
With all the secrets revealed do we take it as a sign of the serial going off air, what say?
-Tejashree Bhopatkar /Sampurn Media