Audiences fall head over heels for 'I Hate Luv…'
By IANS
Monday, July 5, 2010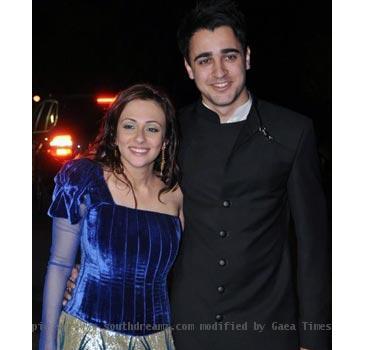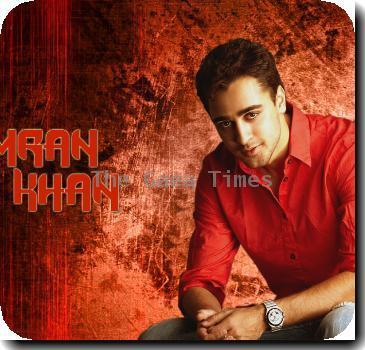 NEW DELHI - As cynical as it may sound, Imran Khan and Sonam Kapoor starrer romantic comedy "I Hate Luv Storys" (IHLS) might be about a guy's hatred for mushy movies, but it has managed to bag just the opposite from audiences. The film has done a net business of approximately Rs.21.5 crore (Rs.215 million) in the domestic circuit in the first three days of its release.
Co-produced by UTV Motion Pictures and Dharma Productions, the movie opened with net collections of Rs.6.5 crore (Rs.65 million) Friday with soaring business over the weekend.
"We have got a good amount with almost 85 percent occupancy during the weekend. People are liking the movie especially the younger generation. It has good cinematography and a contemporary story. We hope it does well during weekdays and has a second weekend run," Jayendra Banerji, vice president (Operations) of Satyam Cineplexes, told IANS.
Said Amit Awasthi, senior manager (Programming and Operations) of Spice Cinemas: "The weekend for IHLS was very good with close to 85 percent occupancy and gross collection of Rs.2.3 million over the weekend with 26 shows per day. Imran and Sonam's chemistry is being appreciated and proves that Imran is a complete chocolate boy while Sonam is Bollywood's bubbly asset."
A source from PVR cinemas said: "The weekend was good and we had over 70 percent occupancy. We are running on an average 10 shows per property per day and hoping this one to get a second weekend run too. It has been enormously liked by college going audiences and the youth for its contemporary appeal."
"People are also liking the new pairing of Imran and Sonam. Their on screen chemistry is like a knife through butter," the source added.
Directed by debutant Punit Malhotra, IHLS revolves around Jay (Imran) and Simran (Sonam), who are complete opposites of each other in terms of romance. While Jay doesn't believe in love and condemns it as a cynic, Simran swears by it and has a very Bollywood idea of the emotion.
The movie is Imran's first hit after "Kidnap" and "Luck" and Sonam's first ever hit after big-budget duds "Saawariya" and "Delhi-6".
"The IHLS weekend went fairly well. Occupancy was a decent one with 45-50 percent. Youngsters are liking the movie. Even on Monday people are inquiring about weekday shows," said Deepak Taluja, senior vice president (Business and Operations) of Fun Cinemas.
"We are running around eight to 10 shows for three screen properties and around 12-14 shows for four screen properties. We are hoping for a decent show for IHLS in the next weekend as well," he added.
Amit Shah, chief manager (Programming) of DLF DT cinemas said: "Despite not so great reviews by critics, IHLS has done an exceptionally good business with an initial weekend of over 75 percent occupancy. In fact, our Chandigarh property had a 100 percent occupancy for all the three days.
"It is a completely youth centric film and hopefully it will sustain in the second week too," he added.
Yogesh Raizada, corporate head (Cinemas) of Wave Cinemas says the box office performance of the film met their expectations.
"The business for IHLS went as per expectations and has been above average. The movie has got youth appeal and since it had no competition at the box office in terms of Hindi films last Friday, it has done a satisfactory business with family support. We are running on an average 16 shows per day per property."