Punit Malhotra To Star In His Next Film?
By SAMPURN
Friday, July 2, 2010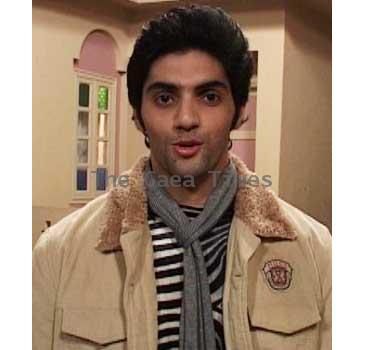 July 2, 2010 (Sampurn Wire): "There are only three protagonists in my film played by Imran Khan, Sonam Kapoor and Sammir Dattani. The film is about their relationship with one another and how it changes in the course of the narration."
That's how the far-from-nervous director Punit Malhotra describes the character-profile of his debut film I Hate Luv Storys.
One hopes Punit is a better director than a speller.
God and Karan Johar (in that order) know that Manish Malhotra's nephew Punit Malhotra came into Bollywood to be a leading man.
He, instead ended up as an apprentice in Karan Johar's production house to finally climb his way into independent direction with I Hate Luv Storys(IHLS).
Apparently Karan had assured Punit that his starry dreams would one day be realized. And everyone knows Karan always lives up to his promises.
Punit at the moment prefers to dodge questions on his starry aspirations, although he does admit that he entered the movie industry to be a leading man. "I thought being Manish Malhotra's nephew would make thing easier for me. But it did not. The kind of acting offers I got didn't excite me. So I decided to assist Karan .I've been with him from the time he made Kabhi Khushi Kabhie Gham.So you see I can't bring myself to hate love stories even if I tried."
When Karan suggested that Punit write a script Punit instinctively turned to the world he grew up in. Situated in the movie industry IHLS takes tongue-in-cheek potshots at the romantic cinema of Yash Chopra, Aditya Chopra, Karan Johar and even Sanjay Leela Bhansali.
Naturally Punit is concerned about how the industry bigwigs would react to the tongue-in-cheek spoofing of these romantic greats.
Sighs Punit, "I respect all the names you've mentioned. I've grown up watching their films. I can't say I'm a diehard romantic like my producer Karan Johar.Or that I believe in love at first sight .Until it happens to me how can I tell? But I am not cynical about love like my hero Imran Khan in IHLS. Though the film begins by using these reference points cynically my hero and the film comes around to believing in true love. I hope these near-legendary filmmakers would take the references to their cinema in the right spirit."
Easier said than done! Filmmakers are already making not-so-discreet inquiries about what Punit is up to.
Understandably the debutant is shaken but not stirred. "Once the film releases I'm sure everyone will understand how much I believe in the concept of true love. Sonam Kapoor and Sammir Dattani's characters who are in love with one another have been named Raj and Simran after Shah Rukh and Kajol in Dilwale Dulhaniya Le Jayenge. They are shown to be so much in love that it seems ridiculous to someone who hasn't experienced such passion.When Imran's character Jay enters this world he's quite amused and cynical. But he comes around.Sammir Dattani's character is a complete romantic at heart. I do believe in true love, and I hope that comes across."
For his next film Punit has apparently decided to cast Imran and Sonam besides himself. "It's too early to comment on my next. But I will say one thing. After a huge romantic hit like You've Got Mail, Meg Ryan and Tom Hanks came together again for Sleepless In Seattle. That too was a big success. Throughout the making of my film Karan, Imran and Sonam have been pillars of strength. Imran's last three films have not clicked. And Sonam has had no hits so far. So in a way all three of us were like newcomers starting out together."
– Subhash K Jha/Sampurn Wire