The Living Dead Will Return For 13 Zombie Splattering Season 2 Episodes
By Shaon, Gaea News Network
Monday, November 8, 2010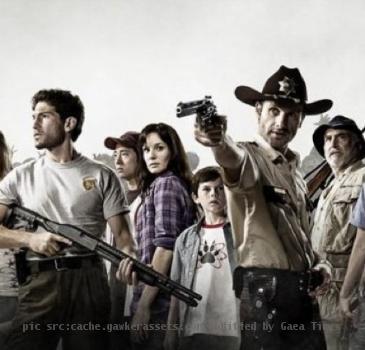 more images
The times are a little tough for the zombies. Now on one hand They have had their limbs chopped off since the days of early cinema. Video Games with Dead Rising 2 and Left 4 Dead left little to imagination while drenching them on petrol and setting them on fire. Well Zombie's one last safe bastion was due for a major shake up recently as Frank Darabont's TV adaptation of Robert Kirkman's end-of-the-world comic was announced.
Well What now? You ask it gets worse for the hackneyed Zombies as Walking dead has been confirmed to start in a new season worth 13 episodes. Charlie Collier, President, AMC. said
No other cable series has ever attracted as many Adults 18-49 as 'The Walking Dead.' This reaffirms viewers' hunger for premium television on basic cable. We are so proud to be bringing back 'The Dead' again, across the globe
The series revolves round a police office Rick Grimes who lead the survivors of the Zombie apocalypse. All this takes place in a world where personal squabbles may prove to be fatal for a group of survivors. Viewer reception to the series have been highly positive. The film also stars
three-time Academy Award-nominee Frank Darabont as writer, director and executive producer. Gale Anne Hurd, chairman of Valhalla Motion Pictures, serves as Executive Producer. David Alpert from Circle of Confusion and Charles "Chic" Eglee serve as Executive Producers.