Jack-O'-Lantern Templates Available Online
By Naiwrita Sinha, Gaea News Network
Sunday, October 24, 2010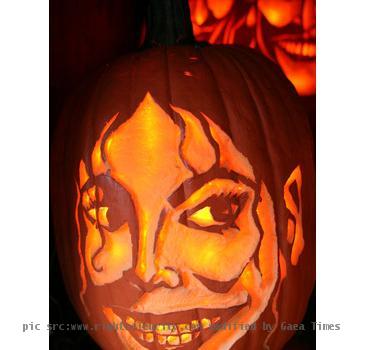 more images
SAN FRANCISCO (GaeaTimes.com) People through United States and Britain have got busy in carving their pumpkin for Halloween. Many are searching for Jack-O'-Lantern templates online, where it is available in plenty. Halloween celebrations are incomplete without Jack-O'-Lanterns near your doorstep on Halloween night. A lot of information has been made available regarding pumpkin carving stencils on the web by many commercial websites. Halloween is a time when pumpkins and Jack-O'-Lanterns are a huge money earner. However, a majority of the websites have made available a variety of information and free pumpkin carving stencils and templates.
Though Jack-O'-Lantern's are available for purchase many prefer to carve and decorate their own pumpkins. The web is flooding with the amount of templates and pumpkin carving stencils been made available this year. The first step in the making of pumpkin carving stencil is to select a pumpkin of appropriate size and thickness. Many prefer to carve a pumpkin with thick walls. Some of the site advises pumpkin carvers to draw a design on the pumpkin with a water based marker. This ensures that mistakes can be easily erased.
The steps showing the carving of a pumpkin is more or less same in all websites. This year scary faces and spooky templates are facing a strong competition with a few websites offering celebrity images as Jack-O'-Lantern templates. The celebrity templates include Michael Jackson, Justin Bieber, Lady Gaga, Paris Hilton and Kanye West. Celebrity images have become very popular with their fans and many are looking forward to having a Jack-O'-Lantern in the image of their famous star or singer this Halloween.