Go Innovative With Pumpkin Carving Stencils Pattern
By Naiwrita Sinha, Gaea News Network
Monday, October 25, 2010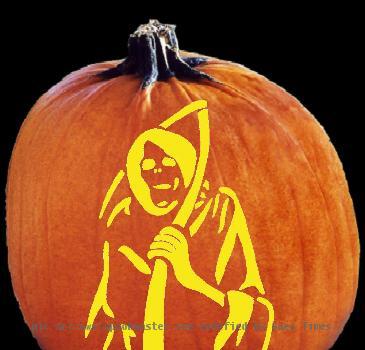 more images
LOS ANGELES (Gaea Times.com) As everyone is busy pondering on the best possible ways to decorate their houses for Halloween, care should be taken that a good number of innovative Jack O Lanterns form a part of the decorations. A collection of really innovative or imaginative Jack O Lantern will have one's neighbor turn green with jealousy. Creatively carved pumpkins can be easily bought at a Halloween store but as they cost a decent amount of money, one could settle for carving their own pumpkins for Halloween. Carving pumpkin patterns is an easy task with the availability of pumpkin carving stencils online.
Celebrity pumpkin carving stencils are in vogue this year with patterns of Lady Gaga, Justin Bieber, Kanye West and Paris Hilton being the most popular. Politicians come right after them this year with Barack Obama and Sarah Palin in the lead. If traditional looking Jack O Lanterns is what one craves for then star eyes, big skull, sun face, haunted house, witch on a broomstick are perfect for pumpkin carvings. As all online resources claim to be the best, one has to do a little digging themselves to get their hands on the best carving stencils.
Pumpkin carving stencils come along with instructions on how to use them. A novice can easily craft a creative Jack O Lantern by simply obeying the instructions. The carving stencil patterns are available for download in a pdf format and are free mostly. Some sites have reserved the best part of their stencils collection for the paid costumers. One site in particular is most popular for its collection of pumpkin carving templates that includes Alfred Hitchcock, Charles Manson and Dracula among others.