Jennifer Garner shares beauty secrets with Russell Brand
By SAMPURN
Friday, September 17, 2010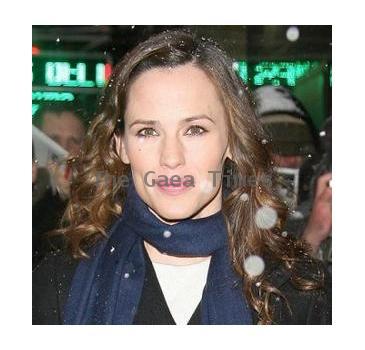 September 17, 2010 (Sampurn Wire): Jennifer Garner is currently working on her new movie 'Arthur', where she will be seen acting with the British funnyman Russell Brand. Russell has a great personality and shares a great equation with almost all his co-stars. So it was nothing strange when we heard that Garner was having a blast acting with Brand. The Hollywood diva bonded with the British actor over beauty products (can you believe that!).
A reliable source revealed that Russell Brand offered his advice on his favorite nail polish color to Jennifer and when she loved the color, the actor bought her a bottle of the brand. Another time, the two actors were discussing their favorite shampoo products and garner reportedly advised Brand to cut off his long locks before getting married to Katy Perry. Jennifer asked Russell to do away with his long tresses because she thought their wedding pictures will look better that way.
The pair is appearing in the remake of the 1981 classic movie 'Arthur' along with Dame Helen Mirren and Greta Gerwig. The film is about a party-going alcoholic who is threatened with the loss of his inheritance after he falls for a woman who does not meet his family's high standards. Jennifer garner recently praised her costar for his attention to detail and said that he is a remarkable performer.
– Sampurn Wire