Abhishek Awasthi Shocks Everyone At Star Parivaars Post Award Party!
By SAMPURN
Monday, June 14, 2010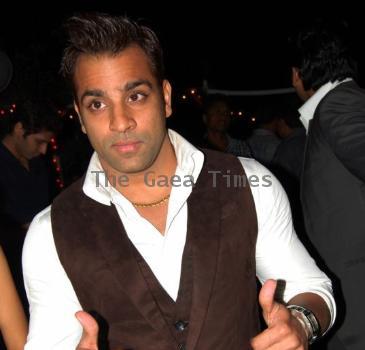 June 14, 2010 (Sampurn Wire):Even though Star Parivaar Awards had been held on the 31st of last month, the telecast will take place tomorrow on Star Plus. The stars had a blast on Star Parivaar awards, which the audiences are likely to witness tonight. We bring you a small scenario of the off-camera party which was held afterwards.
A source from the party informed us, "Every one joined the party at their own convenience and made the night more colorful. All the tele stars who are a part of the Star group were present at the party, that night. And every one was looking real. No routine get up! Even though Rakhi Sawant is a part of Star, after her appearance in 'Zara Nachke Dikha', she was nowhere in the frame. However, our guy Abhishek Awasthi turned out to be the real shocker. Everyone had cocktails that night but Abhishek Awasthi got drunk."
The source goes on, "There was a dancing floor in the party hall and people were showing off their moves on the floor. Abhishek Awasthi , was in high spirits and literally started dragging people on to the dancing floor to jig with him. It was really shocking to see him in this avatar. There were many such people but Abhishek took the cake"
But after all it's a Parivaar, that should be together at all times, isn't it?
–Tejashree Bhopatkar / Sampurn Wire