No Channel For Rakhis Bible?
By SAMPURN
Tuesday, August 31, 2010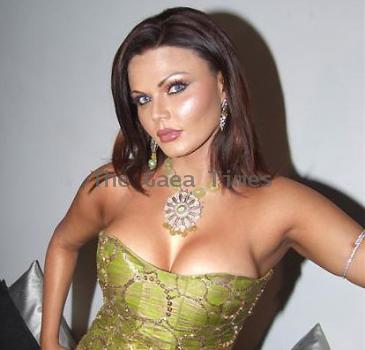 August 31, 2010 (Sampurn Wire): Sometime back there was a report that hot Rakhi Sawant wants to make a serial on the Holy 'Bible' in which she expressed her wish to play 'Mother Mary'. As Rakhi is a follower of Christianity, she has a strong feeling to make a show on 'Bible' where she could preach some gospels of 'Lord Jesus' to the common man. Sounds sarcastic! But Rakhi is still in search of a channel who can take on her show.
Expressing her thoughts Rakhi says, "I really want to make a show on 'Bible', where I want to essay 'Mother Mary'. My show will include everything right from the creation of this Earth, how 'Adam' and 'Eve' come into the Universe, what was the first sin on Earth. How did Earth evolved and how did other developments take place. But it's really very bad that no channel has yet taken my show."
To which channels have you offered your show? "I have offered my show to Imagine TV but they want all drama which my show doesn't have," says Rakhi annoyingly. "Then I took this show to Colors but even they rejected it. Now a few more channels are remaining and I know they will surely take my show," clarifies a disheartened Rakhi.
Hope the channels are listening to Rakhi!
– Tejashree Bhopatkar / Sampurn Wire