Shweta Tiwari to shake a leg on 'Sangini' (TV snippets)
By IANS
Tuesday, September 7, 2010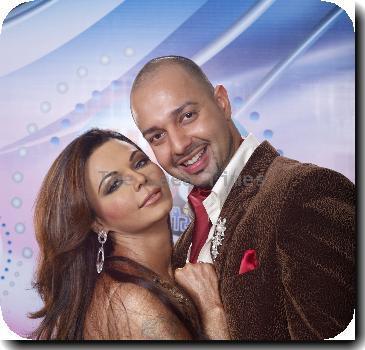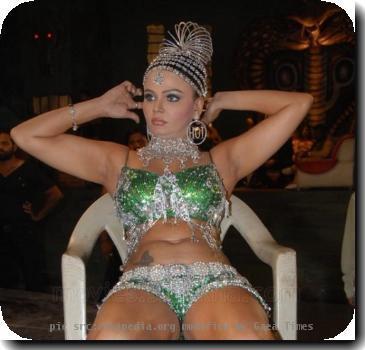 NEW DELHI - Actress Shweta Tiwari is set to shake a leg on Zee TV's serial "Sanjog Se Bani Sangini" as part of a wedding scene.
Shweta is said to add an extra zing to the show as Additi Gupta's character Pihu ties the knot with Abhay played by Raunak Ahuja in the show.
She chose to dance to the song "Aaja we maahi tera rasta udik diya" from the film "Heena", moving away from more recent Bollywood numbers played during weddings.
"It's time to revive the magic of this fabulous 'shaadi' number. While the rest of the world is busy with the 'Bole Chudiyas' and 'Mahi Ve', I thought why not revisit a beautiful track from the past?" said Shweta.
The show has Iqbal Khan and Bini Sharma in lead roles while Additi Gupta plays Iqbal's former fiancee in the show, who dumps him due to his aggressive behaviour and is getting married to someone else.
-*-
Mohit Malik upset as 'Godh Bharai' goes off air
Actor Mohit Malik admits that he's upset that his show "Godh Bharai" is going off air as he had huge expectations from the soap on Sony TV.
"When I signed the show, I was quite thrilled because the character I was playing was very strong. My role was expected to get stronger with the coming episodes," said Mohit.
However, the actor doesn't blame the channel. "The show went off air because of low TRPs. I don't blame the production house or the channel for it. But it's quite disheartening that the show went off air before my character could be properly shaped."
-*-
I am big believer in Gandhi-ji: Rakhi Sawant
Item girl Rakhi Sawant, who is set to solve issues of the common man with her new reality show "Rakhi Ka Insaaf", had asked the makers to start the show on Mahatma Gandhi's birthday as she strongly believes in him.
"I am a big believer in Gandhi-ji. I really like him. So I have requested the channel to start the show on Oct 2, his birthday," said Rakhi.
The show will be aired on Imagine TV.