"Pretty Little Liars" Episode 15 Aired
By Madhusmita, Gaea News Network
Tuesday, February 1, 2011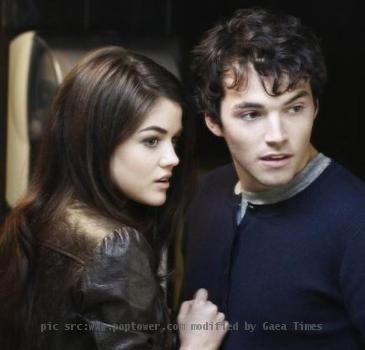 more images
LOWS ANGELES (GaeaTimes.com)- The teen mystery drama "Pretty Little Liars" episode 15 was aired on ABC last night. The episode had all the ingredients of "Gossip Girl" along with its unexpected accidents and spicy incidents. The episode was named as "If At First You Don't Succeed, Lie, Lie Again" and it kept the audience riveted to their seats owing to its full fledged suspense, drama and also its never ending mysteries.
"Pretty Little Liars" episode 15 witnessed that the girls are again in trouble, though they try hard to come out of everything and get back to their normal life. However, things take a different turn and the girls find them in a hot soup once again. Aria and Ezra plan their first date in public and they are quite apprehensive about it. On the other hand, "A" still plagues the girls with mystery messages and instructions. Out of all the girls, Hanna suffers the most as "A" texts her more than anybody else. Back in school, Emily deals with one of her jealous classmates, who is threatened by her return to the pool. However, last week's mystery person is yet not revealed in the episode.
One of the turning points of "Pretty Little Liars" episode 15 was when Spencer turns to Alison's brother Jason for help and gets to know a lot of things about Alison which shocks her completely. The audience is now waiting eagerly for the next episode, "Je suis un Ami (I Am A Friend)", where Emily and Paige would compete against each other in the competition. Spencer, on the other hand, would leave no stones unturned to get information about Alison's killer through a fellow student of her.