'No One Killed Jessica' : Director Speaks
By Arnab Ghosh, Gaea News Network
Saturday, January 8, 2011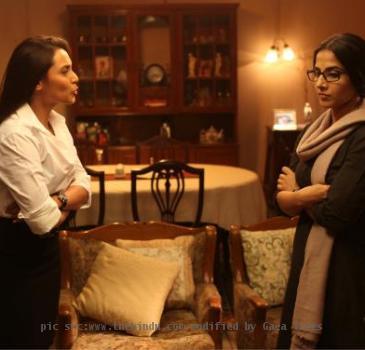 more images
MUMBAI, INDIA (GaeaTimes.com)-The much awaited film '
No One Killed Jessica
' has hit the theaters and the response of the viewers has been overwhelming. The treatment of director Rajkumar Gupta of the well known murder of Delhi model and socialite Jessica Lall by a son of an influential politician and the tale of corruption and hypocrisy following the shocking event has been liked by the viewers. Even the sister of the slain model has given thumbs up to the film. This is a blessing for the director who has proved that the success of his debut venture 'Aamir' was not a fluke and he has the elements in him to make an entertaining film with a strong message. He was in Delhi recently with the cast members to attend a conference. He said "It is not about complaining about the thousand flaws and cynicisms of society but to celebrate the spirit of 10 good things happening".
The 'No One Killed Jessica' director also said that the issue was well known even before he decided to adapt the topic into film but he still felt that it would make for a compelling subject. He admitted that he had to add fictional elements in the film and change certain aspects but tried to remain true to the fact. Rajkumar Gupta also said that making the screenplay was not much easy as there are many loose ends and twists and turns in the case.
The director of the film 'No One Killed Jessica' has said that she is happy with the performance of the cast. He praised both Rani Mukherjee and Vidya Balan for their natural performances.
Filed under:
Bollywood
,
Celebrity Facts
,
Celebrity Wisdom
,
Entertainment
,
Interviews
,
Media
Tags:
India
,
Jessica Lall
,
Mumbai
,
No One Killed Jessica
,
Rajkumar Gupta
,
Rani Mukherjee
,
Sabrina Lall
,
Vidya Balan