Sunny Oglesby And Levi Johnston Dating?
By Madhusmita, Gaea News Network
Tuesday, December 21, 2010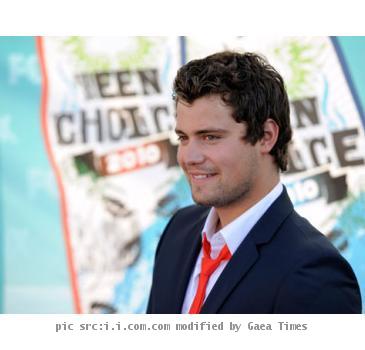 more images
NEW YORK (GaeaTimes.com)- Bristol Palin's ex-fiance Levi Johnston is reportedly dating a day care instructor Sunny Oglesby. Much has not been known about the girl but her homepage in a reputed social networking site shows that she is a native of Oregon who currently stays in Wasilla. However, Levi Johnston was unavailable for comments regarding the matter.
Levi Johnston impregnated Bristol Palin back in 2008 when she was only 17-years-old. Sarah Palin's daughter's pregnancy created lot of controversies and in 2009, the couple parted ways. Levi Johnston was romantically linked Brianna Plum, Lanesia Gracia earlier which reportedly ended his relationship with Bristol Palin. The gossip sources claim that Sunny Oglesby and Levi Johnston has been dating for two months and the couple met each other through their mutual friend. Sunny Oglesby's homepage in the social networking site's status shows that she is in a relationship with Levi Johnston. Moreover, Levi Johnston has also recently changed his status to "in a relationship" in his profile in a popular social networking site.
Moreover, Sunny Oglesby posted a photo as her profile picture where she is seen kissing her new beau. On the other hand, Bristol Palin seemed alright with the recent development in her ex-fiance's life. In her interview, she told a reputed media site that she is happy and excited about the Levi Johnston's affair. The teen mother, reportedly said that she feels Sunny Oglesby has influenced Levi Johnston to meet their son Tripp. Bristol Palin said that she appreciates Sunny Oglesby's influence as after five months Levi Johnston wanted to see his son. A gossip portal came up with the news that Sunny Oglesby has expressed her wish to meet Tripp and she is excited about it.