"Dexter" Season 5 Episode 12 Seizes Attention
By Madhusmita, Gaea News Network
Monday, December 13, 2010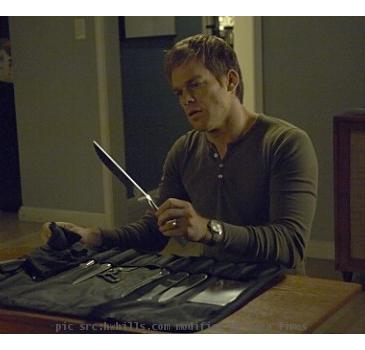 more images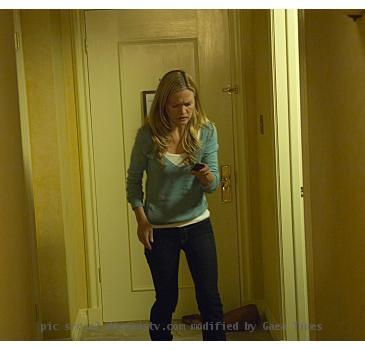 more images
LOS ANGELES (GaeaTimes.com)- "Dexter" season 5 episode 12 was aired last night on Showtime and season finale lived up to the expectations of the audience owing to its suspense, drama and close knit story. The episode was subtitled as "The Big One" and it was written by Chip Johannessen & Manny Coto. In the finale, the audience witnessed Dexter's desperation when he comes to know that Jordan has trapped Lumen and kidnapped her.
"Dexter" season 5 episode 12 begins with Dexter preparing him killing tools before he goes out to save Lumen. Harry visits Dexter and asks him to keep his cool as the last time Dexter chased a killer before thinking anything else, he found out that Rita was killed by Trinity Killer. However, Dexter turns a deaf ear and tells him that he would save Lumen as she is someone with whom he can share his life. Dexter calls up Jordan to know Lumen's whereabouts, however, Jordan says that he would kill Lumen soon. On the other hand, investigator Quinn has been charged with Liddy's murder but Dexter saves him in the end.
Back at Jordan's place Lumen and Jordan speaks about Dexter and while speaking Lumen manages to come out of the trap. Dexter finds out Lumen and traps Jordan. When he asks Lumen to kill Jordan and the former obeys the order. When Deb reaches the place, she finds out Jordan's dead body wrapped in plastic sheet. Dexter avoids confrontation with Deb and runs away from the place. However, in the end, Lumen leaves Dexter and surprisingly she gives no reason for her departure. "Dexter" season 5 episode 12 gets an unexpected ending as the audience are left wondering about Dexter's future.