Keith Sweat Dead Hoax
By Madhusmita, Gaea News Network
Sunday, December 12, 2010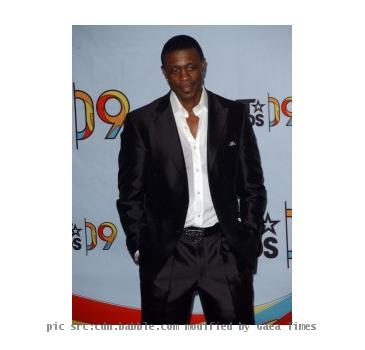 more images
LOS ANGELES (GaeaTimes.com)- It came as a shock to the fans of R&B singer Keith Sweat when a rumor hit the web stating that the singer has passed away. The web world was plagued on Saturday as the netizens were scrambling on web to get the authentic news about the singer. However, later it was discovered that Keith Sweat is alive as he appeared on Municipal Auditorium in Kansas City.
Keith Sweat dead hoax left his family members, friends and fans in a complete shock. However, later a gossip portal reported that the singer posted one of his videos to a social networking site to prove that he is alive. It seems that celebrity dead rumors have take a front seat these days. Previously many other celebrities like Britney Spears, Bill Cosby, Mel Gibson, Tom Cruise were rumored to be dead and Keith Sweat is not the only celebrity to be at the receiving end of such rumor. Some media sites are of the opinion that Keith Sweat's dead rumor is a publicity by the singer and his PR team so that the singer hogs limelight once again.
Keith Sweat gained fame and recognition in the year 1996 when his song "Nobody" became a hit. The death rumor hit the web on Saturday morning and it has spread on web like a tornado as his Keith Sweat's fans were anxious to know about the authentic news about the singer. Keith Sweat is called as the pioneer of the "New Jack" sound. His hit songs include " I Want Her", "Twisted", "Just a Touch", to name a few. His latest album "Ridin' Solo" was released this year in June.