"Ragini MMS" Balaji's Next Venture
By Naiwrita Sinha, Gaea News Network
Sunday, December 12, 2010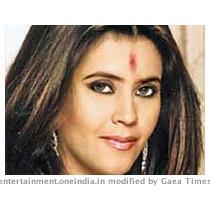 MUMBAI, INDIA (GaeaTimes.com)- The house of "Bigg Boss" does not only give chances to its contestants for confession but to outsiders as well. Last night audiences saw the Princess of Indian television Ekta Kapoor coming to "Bigg Boss 4″ to make some confessions. The main part of her appearance on the show unfolded the fact about her next venture "Ragini MMS" which is based on a real life incident. Ekta Kapoor's last movie was "Love Sex Aur Dhoka" had won rare reviews, now the noted television producer seems in the mood for portraying real life incidents on the silver screen.
The producer daughter of yesteryear' Bollywood heartthrob Jitendra has unleashed her plans of her next movie to "Bigg Boss 4″ host actor Salman Khan. She said that the movie is based on a video tape which a couple had shown to her. She claims that after seeing it, she decided to take up the MMS as the subject matter of her next movie. Although Ekta Kapoor herself has not revealed the cast of her next flick, saying that it will feature new actors, but a little birdie said that talks are going on with Kangana Ranaut for doing the horror movie. It seems that Kangana Ranaut is always the first choice of the producers for any kind of horror flick. The shooting for "Ragini MMS" will take place from December 15 onwards.
Ekta Kapoor says that her upcoming movie will take a very short span to be shot and she intends to do the promotions for her film simultaneously with the shoot. The movie will be directed by fresh director Pavan Kriplani. "Ragini MMS" is supposedly the desi version of "Paranormal Activity". It will be released sometime in March/April 2011.