Alt Entertainemt to Release 'Ragini MMS' on 2011
By Turjo, Gaea News Network
Friday, December 10, 2010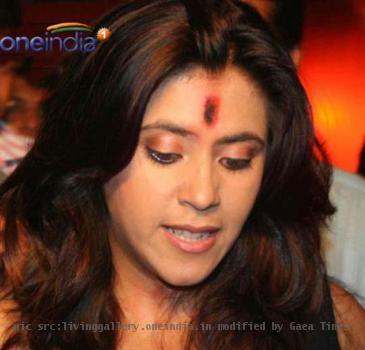 more images
MUMBAI (GaeaTimes.com) — After the success of critically acclaimed movie 'Love, Sex aur Dhoka', Ekta Kapoor's Alt Entertainment has officially announced their next project named 'Ragini MMS'. As the name suggests, the film contains some sensual material along with touch of little paranormal activities.
The plot of the Ragini MMS will be based on a true life story. According to reports, the story of the film revolves around a young couple who enter a house to spend a romantic weekend vacation. However, the couple is not aware of the fact that the house is fitted with cameras at each and every corner. The cameras will capture every private moment that they share inside the house throughout their stay. The twist in the story comes at a later stage, when the camera reveals more than the love-making scenes of the pair. It captures some paranormal activities which are way above normal human understandings. The film will focus on the rapidly changing society of urban India at this contemporary age.
The film will be directed by Pavan Kripalani while Ekta Kapoor residing at it's helm. The cast and the crew members of the film has not been disclosed yet. Although no final date of release has been announced, the film is expected to be released on late 2011.
Know for it's cinematic excellence and spectacular storylines, Alt Entertainment is all set to raise some controversies again next year. But will 'Ragini MMS' live up to it's hype? Will it be a worthy successor of 'Love Sex Aur Dhoka'? Only time can answer this questions.
Till then, feel free to share your views and thoughts on the film or the media house behind it.